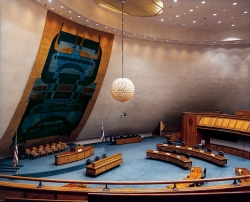 Honolulu, HI, April 17, 2012 --(
PR.com
)-- Every year the Hawaii legislatures have a topic that stands in the forefront of all the rest. This year it is vacation rentals. With this session starting with a number of bills relating to vacation rental issues, the Hawaii legislatures are now down to one key bill,
House Bill 2078
.
All of this started in January of this year, with small Hawaii businesses as well as departments of the Hawaii government on a mission to clean up the vacation rental industry in Hawaii. The two main focuses were to ensure that Hawaii received all taxes related to vacation rentals and to ensure that vacationers to the State of Hawaii were taken care of while staying in a vacation rental. Vacation rentals offered by owners seemed to be big a factor in these two issues.
With tourism being a huge part of the Hawaii economy it is imperative that there not be any loopholes in the tax system. Property managers as well as the Hawaii Department of Taxation state that with the internet continuously growing and owners handling their own rental funds out of state that all these funds need to be accounted for. The main recommendation was for the rental funds to flow through a third party and, in the vacation rental industry, it made most sense for that party to be a licensed property manager in the State of Hawaii. In one hearing other third parties were discussed as another option to owners. Owners renting their own properties and collecting their rents have been aggressively against this idea and have been aligning to try to get this bill dropped. While they have taken the stance that the concept is unfair to those paying taxes, they have yet to offer a reasonable solution to making sure that all revenues and taxes generated from vacation rentals in Hawaii are accounted for.
The second issue is related to protecting the renters in Hawaii. With the growth of the internet, owners claim that they can self manage their vacation rentals in Hawaii from across the world. Property managers as well as the
Hawaii Tourism Authority
seem to disagree. Some owners believe that the issues that guests encounter during their stay can easily be handled over the phone. Property managers believe this to be untrue and feel that every owner should have someone on that respective island to be able to act on the owners behalf and take care of the issues and the guests. They also feel that current law already requires that person to be licensed if they are acting on behalf of more than one owner. Property managers such as Rob Dalton with
Waikoloa Vacation Rentals
have been wanting these laws to be enforced for years.
Senator Roz Baker, Chair of the Commerce and Consumer Protection Committee, has been the person to address these issues. Senator Baker's committees report states:
"Your committee also notes that transient accommodations management companies tend to hire professional accounting firms or staff who are familiar with the tax intricacies of chapter 237D, Hawaii Revised Statues, the transient accommodations tax law. Individual owners, unless they are accountants or have a tax-related background, may not be well-versed about the transient accommodations tax or the State's intricate tax law."
Although it is pretty clear from the report that a third party of some sort is needed to address these tax issues, Senator Baker offered owners a lighter alternative. All owners will be required to get a registration number from the Department of Taxation and post in on all advertisements as well as the Department of Taxation making the information visible to the public on their website. This should address owners that are not paying taxes at all, but will more than likely not address the owners paying taxes partially or incorrectly. Senator Baker feels that it will address the majority of the issues relating to taxation.
Given that Senator Baker's committee deals with consumer protection, she has made minimal adjustments for the owners when it comes to protecting the vacationers of Hawaii. She agrees that the current law is pretty clear regarding the on-island agent. Her report states "owners of transient accommodations who live without the State or on a different island are already required by law to designate an on island agent to act on their behalf." The report also stated that the on-island agent can only take care of on property unless they have a real estate license. The on-island agents will need to be posted online as well as given to the Department of Taxation, which will help with enforcement.
While many owners are upset with this decision, it only makes sense from a consumer protection aspect. Real estate brokerage firms are licensed in the industry and have a fiduciary duty to take care of guests, which gives the consumers recourse in the event something goes wrong. Guests have no recourse with owners and their unlicensed on-island agents. Sam Wade, a resident of Alberta, Canada and recent visitor to Hawaii, experienced this issue first hand. Mr. Wade stated,
"When I showed up at 11 pm, I was unable to get into the condo I rented from an owner. I then tried contacting the owner in California. After an hour of phone calls going directly to voicemail I then decided to stay at a nearby hotel. The next day at 4 pm I received a call back from the owner stating that there was a hidden lock box I could use to get into the condo. I told him I already found another place to stay and that I would appreciate a refund. The owner said since the condo was already blocked out for me I would not be getting a refund. Right now I have a dispute with my credit card company. We will see what happens."
While HB 2078 has not formally been passed, it is inevitable that something will be done this session to protect vacationers of Hawaii and start the process of ensuring all taxes are collected. While Senator Baker has worked hard to address these issues this session, given the depth of the issues it is highly unlikely she will be able to address all of them correctly this session. Issues related to vacation rentals are sure to be discussions at the Capitol of Hawaii for years to come.