BUYNCI.com is a New Site Where Businesses Can Save Money on Everyday Purchases as Well as Build a New Customer Base
BUYNCI.com was developed to help businesses buy at lower pricing than normal for any and all of their business needs while allowing its Members the ability to build a new customer base by selling its products and or services. As an industry leader in Government contracting, NCIGSA.com understands the importance of Buying Low ans Selling high. A basic business concept that increases profit margins across the board for all companies. With this concept in mind BUYNCI.com was born.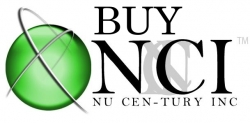 Oldsmar, FL, April 22, 2012 --(
PR.com
)-- BUYNCI.com is the one and Only B2B e-commerce site that focuses on aspiring and current Government Contractors looking to save money on everyday business purchases of Products and Services.
It is no myth that the U.S. Government is the largest purchaser in the world. What BUYNCI.com provides for its Members and Non-Members is a place they can go to save time, money, and resources in one single place equipped with anything and everything a business would ever need to operate.
BUYNCI.com was developed so that all sized businesses could benefit from this e-commerce b2b site. Not only do Members buy at the lowest price, but Members can sell their goods and services among the group of other Members and Non-Members. Non-Members have the ability to buy only versus Member status allowing Buy and Sell.
With the way the economy has been over the last few years businesses have been looking for a way to lower all costs. This site opens up the playing field for businesses trying to compete and get ahead in this type of economic market place.
Contact
BUYNCI.com
Kevin Chace
(877) 358-6638
www.buynci.com

Contact