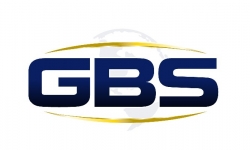 Springfield, MO, May 01, 2012 --(
PR.com
)-- Group Benefit Services, Inc. (GBS) is proud to announce and welcome James L. Miller as the Company's Central Regional Marketing Director. Mr. Miller will be responsible for sales leadership, driving revenue, and contributing in product development. He joins the GBS team from the HCC Insurance Company & Perico Life based in Houston, Texas.
During his tenure at HCC & Perico Life, Mr. Miller developed a very impressive track record and developed a long-term business relationship with GBS as a provider of reinsurance programs.
James L. Miller said "After all of these years of working with GBS I am truly excited to be part of the quality team. My entire insurance career has been spent in the self-funded industry and I look forward to continuing that tradition by providing best-in-class products and services in our market space."
James M. Deren, GBS President and CEO, states "We are very excited to welcome Jim to our team at GBS. Not only will he bring a closer focus on customer relationships, but will also be a great role model in the industry by creating specialized programs that are always in the best interest of each and every client."
Group Benefit Services, Inc. (GBS) is an insurance claim technology organization headquartered in Springfield, Missouri. GBS has a variety of resources to provide premier quality employee benefit programs, helping to deliver what Plan Sponsors want most – improved savings, optimal quality, and positive member experience.
Web Address:
www.gbs-tpa.com