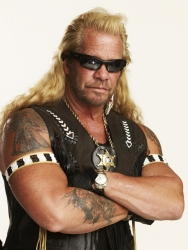 Honolulu, HI, May 22, 2012 --(
PR.com
)-- On behalf of Duane "Dog" and Beth Chapman, here is a statement:
Prior to A&E making a decision not to renew the series "Dog the Bounty Hunter," the parties involved were unable to reach an agreement for the 9th season.
Dog and Beth stated, "This has been a great ride for 8 seasons and we would not be where we are today but for our loyal and dedicated fans. We are about to start a new chapter, and an announcement will be made sooner rather than later. You can't keep a good Dog down."
Thanks,
Marty Singer
Attorney and Spokesperson for the Chapmans
MDSinger@lavelysinger.com