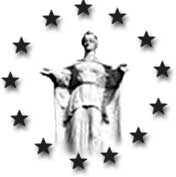 Denver, CO, June 27, 2012 --(
PR.com
)-- The free lecture on the French and American Revolutions is one of ten lectures developed for "History of Western Civilization: 1700 to World War II" by Dr. Larry Schweikart.
Larry Schweikart, Ph.D., is a author of several books, including "Seven Events that Made America America," "48 Liberal Lies About American History (That You Probably Learned in School)" and "A Patriot's History of the United States."
In this online lecture, Dr. Schweikart explains the differences between France of 1789 and America of 1776. For example, French society was divided by classes – high-living clergy, nobility and peasants. Also, says Schweikart, the French Revolution killed its own, including Maximilien Robespierre, whose execution in 1794 marked the end of the Reign of Terror in Revolutionary France.
In addition to his academic career, Dr. Schweikart produced the video, "Rockin' the Wall," which explores how American rock 'n' roll music contributed to the collapse of communism.
Yorktown University is an accredited university focused on academic disciplines in politics, American history, constitutional law, economics and culture. The university is a member of the Association of Christian Schools International and offers its degree programs solely via the Internet.
Faculty members of Yorktown University come from disciplines in mathematics, history, philosophy, government, constitutional law, art history, architecture, religious studies, classics, biology, accounting, marketing and other fields that contribute to the curriculum in 12 degree and certificate programs.
Access to Dr. Schweikart's free lecture is available at
http://www.yorktownuniversity.edu/10031.cfm