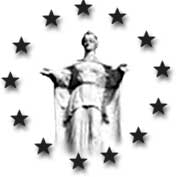 Denver, CO, June 27, 2012 --(
PR.com
)-- The free lecture is given by Carey Roberts who earned a Ph.D. in History from the University of South Carolina in 1999. Dr. Roberts is one of 37 members of Yorktown University's founding faculty who come from disciplines in mathematics, history, philosophy, government, constitutional law, art history, architecture, religious studies, classics, biology, accounting, marketing and other disciplines that contribute to the curriculum in 12 degree and certificate programs.
Dr. Roberts begins his lecture with the question, "Why did the American Colonists fight?" He talks about the Colonial desire to change the British imperial attitude toward the Colonists, as well as the extensive roots of the Declaration of Independence with more than 300 such proclamations issued by July 1776 by the Colonies and their counties, communities and churches.
Dr. Roberts divides the American Revolution into four phases, with action occurring in New England in 1775-76, then moving to the mid-Atlantic and Southern Colonies, and concluding with residents of the Delaware River Valley becoming the instruments for establishing government between 1781 and 1783.
In addition to teaching at Yorktown University, Dr. Roberts is an adjunct scholar at the Ludwig von Mises Institute, a center for libertarian political and social theory.
Yorktown University is an accredited university that is focused on academic disciplines in politics, American history, constitutional law, entrepreneurship, economics and American culture. The university is a member of the Association of Christian Schools International and offers its degree programs solely via the Internet.
Dr. Robert's lecture may be accessed at
http://yorktownuniversity.edu/about.cfm