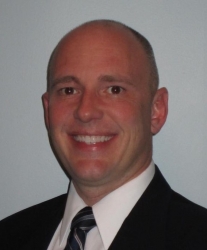 Gastonia, NC, July 11, 2012 --(
PR.com
)-- Gastonia divorce lawyer Sean McIlveen of the McIlveen Family Law Firm was recently retained in yet another alimony case in the state of North Carolina. In this particular scenario, his client was retiring from his previous employment and could no longer financially support his ex-wife in the manner that she was used to.
The alimony case began when both husband and wife entered into a consent order, obligating the husband to pay a substantial sum of alimony.
Approximately 10 years later, the husband chose to retain experienced Gastonia family law attorney Sean McIlveen to reduce his alimony amount, as he was retiring from his previous employment.
The opposing counsel questioned whether or not the husband had the ability to pay alimony or not, regardless of the state of his employment. After all, the client had accumulated substantial assets over the years, which could, in principle, have been used to pay alimony.
The court ruled that the husband was not mandated to reduce his separate assets. He was also not mandated to support the dependent spouse in the manner she enjoyed during the course of their marriage.
The Judge's rationale was that had both parties remained married, both husband and wife would have had to make sacrifices due to the husband's reduced income. Therefore, it was only fair that the standard of living of both parties would be reduced.
The court did not terminate the alimony award completely, but instead reduced it by a substantial amount. The court also ordered that the husband did not need to touch his retirement accounts in order to support his ex-wife.
The McIlveen Family Law Firm, led by Angela and Sean McIlveen, is a firm with over 15 years of experience in divorce and family law. It has earned a solid reputation all throughout North Carolina for its highly skilled attorneys. For a confidential consultation or more details, call (704) 557-0131 or visit their website at
http://www.mcilveenfamilylaw.com
.