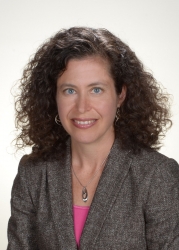 Raleigh, NC, July 17, 2012 --(
PR.com
)-- Dress for Success© Triangle has announced the appointment of Debbi Fox-Davis as executive director. The nonprofit organization helps low-income women develop and maintain the necessary skills to gain and maintain meaningful employment.
Fox-Davis has extensive fundraising and leadership experience in the non-profit sector. Most recently, she was the Director of External Relations at NC State University's Institute for Nonprofits. Prior to working at NC State, she spent four years at Habitat for Humanity of Wake County as the assistant director of development.
"I was drawn to Dress for Success Triangle because of the commitment displayed by the clients, the volunteers and the staff to ending the cycle of poverty by helping deserving women find meaningful employment," said Debbi Fox-Davis. "I have been amazed at the passion and compassion displayed by the more than 200 volunteers and the small, but talented staff and board."
"Having someone of Debbi's caliber to work with in our continued efforts to empower more women to become economically self-sufficient and to be able to provide a stable and secure economic future for their children is a tremendous asset," said Pat Nathan, Founder.
Fox-Davis has an MBA from the Monterey Institute of International Studies and a BA in History from George Mason University. She lives in Raleigh with her husband John Davis, their two sons, Spencer and Max.
About Dress for Success Triangle
Dress for Success Triangle helps low-income women gain and maintain meaningful employment. Since its founding in 2008, this volunteer-led affiliate nonprofit has served over 3,000 low-income women throughout the Triangle from its locations in Durham and Raleigh. Dress for Success Triangle is the independent local affiliate of Dress for Success, an international nonprofit organization that provides professional attire, a network of support and the career development tools to help women thrive in work and in life.
Visit
www.dressforsuccess.org/trianglenc
to learn more.