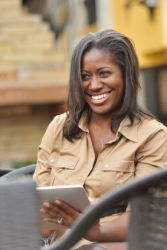 Chicago, IL, July 19, 2012 --(
PR.com
)-- Chicago Computer Club is proud to announce the opening of its new store in the South Loop neighborhood. Located at 1130 South Wabash, the store will provide the surrounding neighborhoods with Chicago Computer Club's top rated computer repair services, sales of refurbished and new computers, and computer accessories like printers, monitors, tablets, and more.
"We're extremely happy to be opening a store here," says Jason Zhou, General Manager of 5 Chicago Computer Club Stores. "The South Loop is a diverse and growing Chicago neighborhood, and we are excited to provide our signature computer service to the area."
Chicago Computer Club is a growing computer store company operating 8 stores with 4 more planned to open in 2012. In addition to selling a wide range of laptops and computers as well as accessories, the computer chain prides itself on superior service as evidenced by over 40,000 customers serviced since 2002.
"I have been at the company a long time and worked at number of Chicago Computer Club stores," says Zhou. "At every Chicago Computer Club when a customer walks in their issue is explained clearly and solved quickly. We have an excellent customer management system where every step of your service is updated, so even our downtown support desk can answer any question you have about a case or an item in the store. The help desk is open 9 am to 10 pm every day."
The new store just north of Roosevelt on Wabash will be open from 10 am to 6:30 pm Monday through Saturday. Expect new inventory in shortly, including new small form laptops, tablets, and smart phones.
"We have some great relationships with manufacturers as well as local refurbishers," says Zhou. "We have been around 10 years, so we know how to get our customers the best deals."
But service is the real reason why Chicago Computer Club is one of the city's fastest growing retail computer services. "I think it's simple things," explains Zhou, "like always giving full explanation receipts, and fast diagnosis and turnaround, plus we make sure to call customers and follow up. Day to day we don't think about it much, but our customers appreciate it and it's the biggest reason why they keep coming back."
Backed by Jexet Technologies, an enterprise level Chicago IT support company, Chicago Computer Club provides not only personal computer services but also comprehensive IT services to small and medium sized business throughout Chicago. Boasting a new data center upgrade and full cloud computing infrastructure, Jexet Technologies is the IT support business behind the highly regarded computer support of Chicago Computer Club.
For more information on Chicago Computer Club and its new South Loop Chicago computer store, visit
www.cccc.us
or call 773-516-5788 from 9 am to 10 pm everyday.