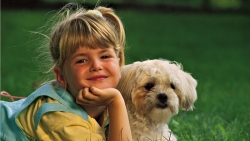 Thousand Oaks, CA, July 26, 2012 --(
PR.com
)--
http://www.homeformypet.net
A new website that is exclusively dedicated to placing dogs and cats with new loving homes has just opened. This site allows pet owners to find new homes for their pets on a local basis... by city and by state.
There are over 9.6 million pets euthanized in the U.S. annually, because of severe over crowding in animal shelters and rescue shelters. A crisis point has been reached in California where, because of the number of pets turned in daily, shelters have been forced to wait only 3 days before putting newly arrived animals down. These animals are being killed!
The answer to this problem is developing an efficient placement service that easily connects those who, for whatever reason can no longer keep their pets, with those who are interested in having a new pet
. Typically people have had to resort to newspapers, church bulletin boards, animal shelters and rescue shelters. Even worse are the larger websites which sell everything from antiques to video games, and where an animal in need of a new home is all but invisible.
Home For My Pet is a dedicated, one purpose, website which allows individuals to place an ad, along with a picture and bio information,
for the sole purpose of finding their pet a new home.
The website is free for its service.
With shelters being able to encourage pet owners to use the site, before considering dropping their pets off at shelters, at least part of a very huge financial and over crowding burden can be lifted. And most importantly, thousands of dogs and cats will actually find a home with love and affection.
Their website is http://www.homeformypet.net
Contact-Lauri (805) 258-2120