TrendySleeve.com, Launches; Offering an Innovative Fashion Accessory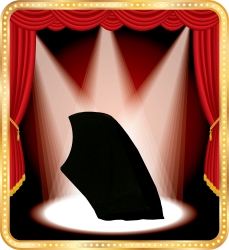 Palm Beach, FL, August 07, 2012 --(
PR.com
)-- In a whirlwind of change, TrendySleeve.com launches with a promise to take summer apparel and convert it to office apparel or summer to fall wear in a snap. Dresses may frequently lack sleeves making them inappropriate for certain occasions. Adding sleeves enables the same outfit to be worn at an array of outings while giving a trendy look at the same time. Similarly, office apparel can convert to casual wear by removing the sleeves. Trendy Sleeves are sleeves that simply pull on, snap and hook for an instant sleeve. The sleeve needs only a small amount of fabric from the shoulder, enough for the sleeve to snap and hook onto the fabric.
While jackets and sweaters featuring sleeves may ameliorate some of this problem, they are too much to carry in the humid summer and tepid fall weather. Additionally, sweaters, jackets or shrugs alike cover up the attractive designs of ones' existing apparel.
Trendy Sleeves currently has a large array of colors and textures to match most apparel, and beautiful trims have even been added to some styles. The company is also currently working on sleeve necklaces combining jewelry and sleeves which will be ready for sale early next year.
Small, Trendy Sleeves fit easily into a pocket or handbag making them ideal for an unexpected meeting. Since the sleeves are sold individually, the fashion-conscious can make a bold statement with a mix and match look or wear only one for their own unique style. Those who seek a professional, office look, may opt for a match set.
Sleeves begin at $7.99 each, with free shipping anywhere in the U.S.A. Visit
Trendysleeve.com
for more details.
Contact
Trendy Sleeve
Lee Martin
561-318-7292
www.trendysleeve.com

Contact