RedChip Continues Track Record of Discovering Winning Stocks
RedChip's long history of discovering tomorrow's blue chips today started two decades ago in 1992.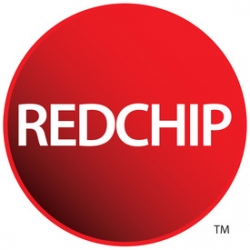 Orlando, FL, August 08, 2012 --(
PR.com
)-- Noted for early calls on Starbucks, Nike, Marketwatch .com, and many others, RedChip grew to become the recognized leader in
Microcap Stocks
and
Small Cap Stocks
research. Since 2005, under the leadership of Dave Gentry, RedChip has continued its strong track record of identifying winning stocks.
RedChip initiated coverage of Coffee Holdings Company on October 12, 2005. Trading for only $5.49 per share, it surged 435% over the following six years, reaching a high of $29.35 in July 2011.
On October 24, 2005, RedChip initiated coverage of Greenfield Online. At the time, the stock was trading at $5.00 per share. It ran up 264% by the summer of 2007, reaching a high of $18.19 per share. In the fall of 2008, during a severe bear market, Microsoft purchased SRVY for $17.47 per share – a 249% gain for RedChip investors.
LKQCorp. has been another major winner. Trading for a split-adjusted $8.30 per share when Red chip first issued coverage on November 28, 2005, the stock continues to make new highs, up 315%.
As the financial crisis began to take hold, Red chip continued to find winning opportunities for investors.
Red chip initiated coverage of Sharps Compliance on February 13, 2008. Trading at $2.45, it jumped more than 375% over the next 18 months.
Echo Therapeutics reached a post-coverage high of $4.28 in July 2011, up more than 140% from its $1.75 share price when Red chip initiated coverage on February 28, 2008.
Elephant Talk Communications climbed 257% to its split-adjusted high of $4.28 per share in July 2007. While it recently pulled back, it still maintains a double-digit percentage gain from its split-adjusted price of $1.20 when Red chip initiated coverage on April 23, 2008.
ZAGGINC, up over 1,200% since Redchip initiated coverage on May 29, 2008, reached a high of $16.62 in mid-2011 – a nearly 2,200% gain.
K12 was trading for only $14.64 per share when Red chip initiated coverage on March 13, 2009. After reaching a high of $39.37 in early 2011, a 169% gain, is still up more than 40%.
Red Chip initiated coverage of NovaGold on November 19, 2009. The mining company ran up over 180% by late 2010.
Red Chip initiated coverage on Inventure Foods on July 14, 2010. it peaked at $6.67 per share, up 118%, on May 9, 2012.
Red Chip first brought Antares Pharma to investors' attention on September 16, 2010. At the time it was trading for only $1.51 per share. Today it is trading at $3.81 per share, representing a gain of 152%.
Investors who built a position in these companies at the start of Red Chip coverage realized big gains over the long term.
About Red Chip Companies, Inc - No1 for
Micro Cap Stocks
and
Smallcap Stocks
To learn more about Red Chip's products and services, please visit: http://www.redchip.com.
"Discovering Tomorrow's Blue Chips Today"™
Contacts:
Jon Cunningham
Red Chip Companies, Inc.
Tel: 1-800-RED-CHIP (733-2447), Ext. 107
Email: info(at)red chip(dot)com
Contact
REDCHIP
Jon Cunningham
1-800-RED-CHIP (733-2447), Ext. 107
http://www.redchip.com

Contact