FAITH IN GOD MISSIONARIES Releases a Booklet on the Good side and Bad Side in All Humans
God sends good advice and guidance through our good side. Satan sends bad messages, bad thoughts, stress, fear, discouragement, and depression through our bad side to attack our faith. Faith stops fear. Fear stops faith. Source : Booklet The concept Good side and Bad side in all humans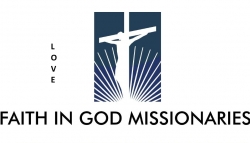 Fort Lauderdale, FL, August 13, 2012 --(
PR.com
)-- This Booklet has been released and translated in 3 different languages (English, Spanish and French) and will teach you how to live a successful life, a successful marriage and to be showered with blessings.
The Concept of a Good Side and Bad side of All Humans
We are have a Good side and a Bad side because we are all humans and sinners. God created the model of going through our good side to send positive messages.
Satan was chased away by God hundreds of thousands years ago because his ambition has imitated God's model going through our bad side or others that we trust and even strangers to create fear, stress, discouragement, and depression to attack our faith. Once Satan attacks our faith in God which is our best kept secret weapon, he then is able to control our lives.
Source: Booklet The Concept Good side and Bad Side in all Humans.
Contact
FAITH IN GOD MISSIONARIES
Marc A. Nader
954-534-6989
www.faithingodmissionaries.com

Contact
Multimedia
God uses the good side to send good messages, Satan uses the bad side to create fear, stress, discouragement, depression, violence, etc.