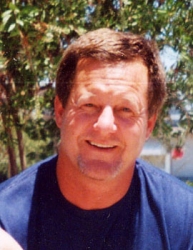 San Diego, CA, June 27, 2007 --(
PR.com
)-- Global Resorts Network, a leading provider of luxury vacation club memberships, now offers a very real chance for people to both travel to places they otherwise may not have been able to afford, as well as earn a significant "referral income" as they travel the world and share with others.
As a full-time college professor and businessman, Clifton Quinn has found a better way to spend his time than the traditional teaching of summer school. In just a few months, the income from referring people to a way to save money on travel has paid him much more than what he could ever earn teaching summer school classes. And this is fun to recommend to people.
As a very smart business,
Global Resorts Network
has access to the "unused weeks" at deluxe Timeshare Resorts around the world, including Mexico and North America, Asia, the Caribbean, Europe and more. The resorts are literally in more than 55 countries and over 5,000 worldwide 4 & 5 start resorts.
The private travel club has been in existence for over 20 years and includes a full service travel agency that offers high quality customer service to members.
A member can choose to "join the club" as a Platinum member, offering membership for a lifetime, up to 52 weeks per year of travel, and three guest passes, or as a Gold member (valid for 3 years). This membership has been called an "Alternative to Timeshare ownership" with the benefits of a much lower initial cost and with no ongoing maintenance fees, upgrade expenses, or cleaning fees, and with the flexibility to book multiple vacations each year at any of the resorts in the Registry. Vacation weeks may be reserved well in advance or as little as one week in advance and get prices well below industry wholesale rates. For a one-time membership purchase, the benefits of membership last a lifetime.
The benefits of joining with Global Resorts Network outweigh the timeshare alternative in so many ways. For these reasons, the Global Resorts Network luxury vacation club membership is poised to become the "smart travel sensation" by bringing affordable luxury travel to the average person.
The cost of the Platinum (lifetime) membership is $2,995 (which includes three guest passes annually). A 3-year Gold membership is also available at a cost of $1,495.
Independent sales representative Clifton Quinn, also an owner of the Platinum membership, is available to answer any questions. To learn more about the luxury vacation club membership, visit
www.IFoundBetter.com
or call Clifton Quinn directly, at 619-325-9295.
###