Slot Survivor World Series Site Now Live
Now players can register for the Slot Survivor World Series, set to start next week.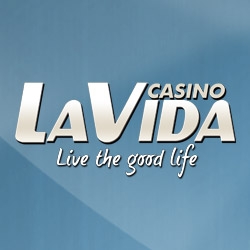 Toronto, Canada, August 18, 2012 --(
PR.com
)-- Casino La Vida is proud to announce that the most anticipated event of the year, the first-ever Slot Survivor World Series, is about to begin.
The tournament's website went live earlier this week, and registration is now open.
The seventh in the Slot Survivor series, this one is to be the biggest ever, with both Red Flush and Casino La Vida players from all over the globe competing for over $150 000 in prizes.
"This will be the highlight of the year for gamers all over the world, and the entries are already pouring in! We are so excited," said promotions manager for Casino La Vida, Victoria Lamonte.
Besides the excitement of more players than ever playing with highest stakes than ever, this Slot Survivor will be unmissable by virtue of the bank-breaking prizes set to go out, among them home theatre systems, iPads, smartphones, state-of-the-art cameras and more. However, every single player of every skill level can look forward to something, with rewards, prizes and bonuses going out to the qualifiers of every round.
The series will consist of three qualifying rounds, followed by a two week-long final. The scores on the leader board determine the players' positions in the tournament, with the player boasting the most points at the top. To get points, contestants simply play their favourite Casino La Vida games.
The highest scorer from the final will win a luxury African safari worth $20 000.
Those who choose to play on their iPads and iPhones will get 1.5x the amount of points they wager extra, so it pays to give this new platform a try.
Anyone who is a member of Casino La Vida can compete - simply need to opt in to the series from the
Casino La Vida
or the
Slot Survivor World Series
websites, and play as many casino games as they desire to advance up the scoreboard. A player who wishes to compete in the tournament who is not a member of either of the casinos must sign up with one first, then opt in to the tournament.
The Slot Survivor World Series will start on 20 August next week.
Contact
Red Returns
Sean Deville
1-888-885-4517

Contact