Historic Win for Red Flush Casino Gamer
Gamer V.J. walked away from a slot game NOK304 374.55 richer last week.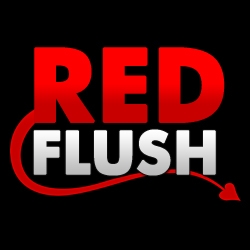 Toronto, Canada, August 22, 2012 --(
PR.com
)-- Lady Luck was definitely on the side of Norwegian Red Flush Casino gamer V.J. on 11 August 2012, when he received an amazing 12 payouts in one day.
All in all, the gamer won a jaw-dropping total of NOK304 374.55.
The player's lucky game of choice was AWP Spin Magic. Among his many wins, the highest payouts were NOK 30 000, then a whopping NOK 92 600 and NOK 80 400 respectively.
"We at Red Flush are stunned by the skill and good fortune V.J. has displayed and think he richly deserves his winnings. We are happy when winners are made at Red Flush Casino, and big wins such as this reaffirm everyone's belief that it is possible for one's life to change for the better overnight," said
Red Flush Online Casino
promotions manager Alex Roberts.
V.J. is one of several gamers having unusually great luck with Spin Magic recently. Other recent bouts of luck with Spin Magic include £3 200 and £4 000 for Englishmen W.S. and W.A., both in the first week of August.
Spin Magic is traditional fruit machine style slot with a bonus feature. A classic 'three-wheeler', the game has a line denomination which starts at 20c. The maximum win is the juicy 8000x bet, for which you must play all 5 lines, making it a $1 per spin AWP. With stakes like this, winning on Spin Magic is usually challenging to win on. One way to increase your winnings is with the game's innovative Gamble feature. The 'Gamble' option will be offered to the player whenever he or she wins. The player must stake some or all of their winnings on whether or not they correctly guess the color drawn by the magician. The more you 'gamble', the more you can either win or lose.
For more wins and information on
Casino Games
, visit the Red Flush website.
Contact
Red Returns
Sean Deville
1-888-885-4517

Contact