The Slot Survivor World Series Has Begun
The Slot Survivor World Series is underway, and is still looking for heroes.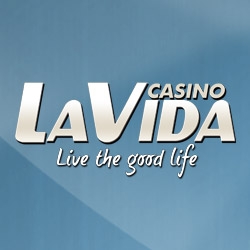 Toronto, Canada, August 22, 2012 --(
PR.com
)-- Gamers all over the world joined in the kick-off of the first Slot Survivor World Series this past week at Casino La Vida.
Week One of the series began on 20 August and is still underway, with another two weeks to go before the tournament's epic two week final.
Gamers all over the world have opted in to this the biggest ever Slot Survivor, according to Casino La Vida promotions manager Victoria Lamonte, who said that the tournament is going "very smoothly" so far.
One of the biggest draw cards has to be the fabulous prizes on offer this year. Players who emerge victorious from this round can receive fabulous prizes for their efforts, as well as immediately qualify for the final. These prizes include an Apple iPhone 4S 32GB for the top-scoring player, an Apple iPod Touch for the second-highest scoring player and a LG BD670 Smart 3D Blu-Ray Player for the third.
That is by no means the end of the action, however, as next week players can win the first prize of a HTC One Smartphone, the second prize of an Apple iPad 3 or the third prize of a Kindle Touch, as well as still being able to qualify for the final round instantly.
However, all eyes will undoubtedly be on the ultimate prize. For the ultimate survivor who emerges from the final with the highest score: a luxury African safari worth $20,000.
Gamers playing on their mobiles have the best chance of climbing the leader board faster, thanks to a new Casino La Vida offer that sees Slot Survivor competitors 0.5 extra points for every point wagered when they play on Casino La Vida's new software platform for iPads, iPhones and iPods.
Any Casino La Vida member can still enter the series. Simply opt in to the tournament from the
Slot Survivor World Series
home page or the
Casino La Vida
website. Those who wish to compete who are not yet Casino La Vida member will need to create a Casino La Vida account first to begin competing.
Remember, players can qualify for the finals in Week One, and keep playing in weeks Two and Three and still earn prizes.
Gamers can opt in and can qualify for the finals right up until the finals.
Contact
Red Returns
Sean Deville
1-888-885-4517

Contact