APCM Creating Mobile Marketing Programs That Actually Work
APCM, LLC, a digital marketing agency is announcing that it is taking new clients that need to create an effective mobile marketing program.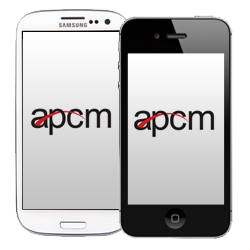 Los Angeles, CA, August 24, 2012 --(
PR.com
)-- Any marketer that has tried mobile marketing understands the challenges. Accidental clicks, small screens, slow connection speeds, lack of attention from users, and navigation difficulty is nothing new for those that have tried mobile marketing before. Agencies that measure engagement of a campaign clicks cannot use this metric any longer. Studies have shown that more than half the clicks on mobile ads are accidental, and that rate could be far greater. However, the need to market on mobile devices is ever growing. Today, more than half of all US mobile phones are smartphones, and new activations for smartphones are twice the rate as non-smartphones. Facebook announced that almost half of their visits come from mobile devices. The signs are all around us. Companies need a mobile strategy that works.
APCM, a boutique digital agency based in Los Angeles, and found on the web at
http://www.apcmmedia.com
, has used their suite of marketing technology on the mobile space with surprising results. "By continually optimizing, and using our proprietary technology, we have been able to get people to engage with our mobile marketing programs to a level that is beyond our expectations," says Steven Cho, CEO and founder of APCM. "It is also fascinating to find that the user behavior is quite different from desktop to mobile, and even after these leads are generated, there are obvious differences that need to be adjusted for." In response to these inconsistencies, APCM has added to their technology arsenal to address these differences. What have resulted are the tools necessary to effectively take advantage of the explosion of mobile ad inventory at extraordinarily low prices.
"Now that we have found the formula, we would like to work with market leaders in their space that need a mobile strategy that works." APCM has the resources to provide everything that is needed to run an effective program. From creative, to technology, APCM provides all of the "heavy lifting" needed in a campaign. To be considered by APCM, submit your information through the contact form on http://www.apcmmedia.com site.
About APCM, LLC.
APCM, LLC is a boutique digital marketing agency opened in 2008 in Los Angeles, California. Their suite of optimization technologies include AB Perfect, DataFlex, and AutoConnect along with additional mobile ready technologies has allowed them to create a best in class process that is poised to take advantage of the burgeoning mobile media market. Contact APCM, LLC through their website found on the web at http://www.apcmmedia.com.
Contact
APCM, LLC
Steven Cho
213-680-2726 ext.301
www.apcmmedia.com

Contact