Red Flush Casino Player Wins $39 000
Red Flush gamer J.C. enjoyed a big win in his first week at the casino recently.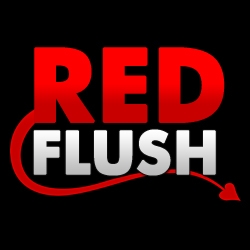 London, United Kingdom, August 28, 2012 --(
PR.com
)-- Dreams come true regularly at Red Flush Casino, as they did for new player J.C. on 25 August last week when he won $ 39 334.85.
The Australian gamer had been with Red Flush Casino all of four days when he struck it lucky, having opened his account on 21 August.
After playing mainly video poker and a variety of different slot machine games, most frequently Isis, he tried his hand at Jackpot Deuces. It proved to be a fateful move, and just after midnight on 25 August he walked away from the game more than a whopping $ 39 000 richer.
"Player J.C. is one of several new members we've had win big at Red Flush Casino recently, and we are thrilled for him," said promotions manager for the
online casino
Alex Roberts. "It's not necessarily true that you have to slog away at playing online casino games for weeks, months or even years before seeing any kind of payback, and J.C. proved that. He is very happy with his win and we are very happy for him."
Jackpot Deuces is a poker-styled table game played with a single deck offered at Red Flush online casino. The way the game works is that the player is dealt five cards and must come up with the best hand possible, earning a payout with a hand like "three of a kind" or more valuable, and earning the best payouts only with the best hands. The game's most attractive feature is it's progressive jackpot, which is where J.C. won. In the progressive, the player must get a hand with the 10, Jack, Queen, King and Ace of diamonds - a 'Diamond Royal Flush' to win the juicy progressive jackpot.
J.C. is just one of the many players made into winners every week, and Jackpot Deuces is only one of over 500 games offered at the casino. For more information on the casino games offered at Red Flush or for more recent
winners
, visit the Red Flush Casino website.
Contact
Red Returns
Sean Deville
1-888-885-4517

Contact