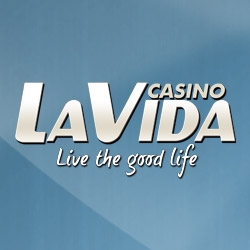 Toronto, Canada, August 31, 2012 --(
PR.com
)-- Things are heating up in the first-ever Slot Survivor World Series, which is fast approaching its epic conclusion, set for late September.
The Slot Survivor World Series started on 20 August, with Round One concluding on 26 August. Round Two is currently underway, with the final qualifying round of the series set to kick off on 3 September, after which only the two week-long final will be left of the biggest Slot Survivor ever held.
"Round One started off the competition with an electric pace, and we haven't seen players slowing down yet! At this rate, Round Three and the Final in particular is set to be full of unforgettable action and will definitely give many gamers memories for a lifetime," said Casino La Vida promotions manger Victoria Lamonte.
Round One of the tournament saw player SSWS326359 beat out the competition to win an iPhone 4S worth $300. Meanwhile, player SSWS274031 secured second place and an iPod Touch worth $200. SSWS613395 came third and received a LG BD670 Smart 3D Blu-Ray Player worth $150.
Round Two is well underway, with even more covetable prizes up for grabs, including an HTC One Smartphone worth $650 for first place, and iPad 3 worth $500 for second place prize and a Kindle Touch worth $350 for third.
Things heat up even more during Round Three, the final qualifying round before the Final. First prize is a a Samsung Galaxy S III smartphone worth $700, second is a Samsung NX200 KIT Camera worth $625 and third place gets a $350 Amazon Voucher for third.
As in Round One and Round Two, other prizes will be going out as well, as well as guaranteed prizes and rewards to all players who qualify for Round Three and the Final, regardless of their position on the leader board.
Those who haven't qualified for the Final can still do so by making a deposit of $500 and contact the support desk.
For more information on how to qualify, visit the
Slot Survivor World Series
website or the
Casino La Vida
website.
Aspiring Slot Survivor Final contestants who aren't yet Casino La Vida members yet need to sign up with casino first to start playing.
"Round Three of the Slot Survivor World Series is set to be the most epic event in Slot Survivor history thus far – to be eclipsed only by the Final the next week," said Lamonte. "Be there!"