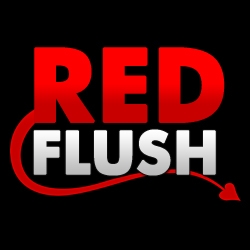 London, United Kingdom, September 01, 2012 --(
PR.com
)-- Online gaming history was made on 20 August when the first Slot Survivor World Series ever to be hosted kicked off, with thousands of gamers across the globe playing their hearts out for a chance at over $150 000 in prizes going out weekly.
Round One of the series has now been concluded, with Round Two underway, and the final qualifying week before the epic showdown finals, to be held over two weeks, is coming up fast.
In Round One, player SSWS326359 beat out all the competition to win an iPhone 4S worth $300, followed closely by second place player SSWS274031, who won an iPod Touch worth $200.
Round Two is well underway, with an HTC One Smartphone worth $650 up for grabs as first prize, and iPad 3 worth $500 as second place prize and a Kindle Touch worth $350 set for third prize. As in Round One, other prizes will be going out as well, as well as guaranteed prizes and rewards to all players who qualify, regardless of their position on the leader board.
Round Three is the last qualifying round before the final, and it is set to be memorable, with competition reaching fever pitch as players battle it out to both get into the final and get their hands on the prizes on offer, including a Samsung Galaxy S III smart phone worth $700 for first place, a Samsung NX200 KIT Camera worth $625 for second place and a $350 Amazon Voucher for third.
"The finals for the Slot Survivor World Series are set to be absolutely spectacular – the team has pulled out all the stops," said Red Flush Casino promotions manager Alex Roberts.
Players who have not yet qualified for the finals can still do so. Make the required deposits and wagers for Round Three and climb the leader board to qualify.
Those who haven't qualified for the Final can still enter according to Roberts. They need simply visit the
Slot Survivor World Series
website, make a deposit of $500 and contact the support desk to secure their place in the arena as the ultimate battle for the biggest prizes in Slot Survivor history reaches terminal velocity.
Those who wish to play in the Final but aren't
Red Flush Casino
members yet need to sign up with casino first to begin playing.