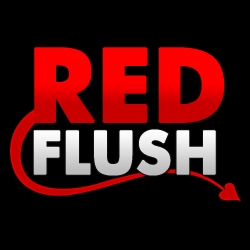 Toronto, Canada, September 01, 2012 --(
PR.com
)-- Round One of the first
Slot Survivor World Series
ever held rounded off on 26 August last week.
Player SSWS326359 won first place and a covetable iPhone 4S worth $300. Second place went to player SSWS274031, as well as an iPod Touch worth $200. SSWS613395 came third and received a LG BD670 Smart 3D Blu-Ray Player worth $150.
Slot Survivor contenders are currently battling out Round Two, which will conclude on 2 September. The player with the most points on the leader board for the week will receive a first prize of an HTC One Smartphone worth $650. Seoncd place will get and iPad 3 worth $500 and third will receive a Kindle Touch worth $350.
With Round Two almost concluded, all eyes are now on the imminent Round Three, the last qualifying round before the Final kicks off on 10 September. Competition will be intense, as there is a $50 guaranteed prize for everyone who survives the round and meets the points criteria. The first prize is set to be a Samsung Galaxy S III smart phone worth $700, second prize is a Samsung NX200 KIT Camera worth $625, while third prize is a $350 Amazon Voucher for third.
The Final will be an epic conclusion played out over two weeks and will see one player being crowned the first-ever Slot Survivor World Series champion, and win a luxury African safari worth $20 000.
Those who haven't yet qualified for the finals need can do so still, in one of two ways. Firstly, they can make the required deposits and wagers for Round Three and climb the leader board to qualify for the round if confident of their abilities. Otherwise, they can visit the Slot Survivor website, deposit $500 and contact the support desk to book their place in the ultimate Slot Survivor arena.
Slot Survivor World Series contestants for any of the rounds, including the Final, need to be members of either
Red Flush Online Casino
or
Casino La Vida
. Those who wish to play in the Final but aren't members of either casino need to sign up with one of them first to enter Slot Survivor and begin playing.