Casino La Vida Heralds Slot Survivor World Series Final
The final round of the epic Slot Survivor World Series begins today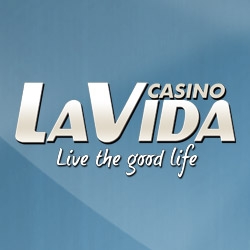 Toronto, Canada, September 10, 2012 --(
PR.com
)-- The heat is on for the competitors of the
Slot Survivor World Series
, as the two-week Final begins today (Monday 10 September).
The first-ever Slot Survivor World Series, the largest Slot Survivor ever staged, began on 20 August 2012. Since then, three qualifying rounds have been held over three weeks, the third and final qualifying round ending yesterday.
All eyes will be looking towards bagging the grand prize for the ultimate Slot Survivor crown – namely a luxury African safari worth $20 000. Other prizes going out in the Final will be a include a Samsung 55-inch LED TV and a Samsung 3D Blu-Ray Smart Hub Home Cinema System for second place, a Samsung Series 7 Slate for third place and a Samsung Series 9 laptop for fourth place.
Thus far, it has already been an eventful tournament. In terms of prizes thus far, Round One saw an iPhone 4S worth $300 being given away as first prize and an iPod Touch worth $200 for second prize. In Round Two an HTC One X Sim Free Smartphone was first prize and an iPad 3 32GB went out as second prize. Round Three saw a Samsung Galaxy S III smart phone worth $700 going to the winner, a Samsung NX200 KIT camera as second prize and a $350 Amazon Voucher for third place.
"We are very pleased with the edge-of-your-seat action we've experienced in the Slot Survivor World Series thus far, and it promises to only get better in the finals," said Casino La Vida promotions manager Victoria Lamonte, who worked hand-in-hand with the Slot Survivor team to make the tournament a success.
The Slot Survivor World Series will conclude on Sunday 24 September, with the results to be announced on Monday 25 September.
Those who have not qualified for the Final may still enter. If you wish to compete in the Slot Survivor World Series Final, simply contact the Support team whose contact information is displayed on both the Slot Survivor and Casino La Vida websites, make a $500 deposit and begin wagering to climb the leader board.
Participants must be
Casino La Vida
members. If you wish to participate but are not yet a Casino La Vida player, sign up and create an account first to enter the tournament.
Lamonte expressed the excitement of the Slot Survivor team leading up to the finals. "The next two weeks are going to be epic. Who will survive? We can't wait to find out!"
Contact
Red Returns
Sean Deville
1-888-885-4517

Contact