Lisa Hull Has Transitioned to Lead The Grimes Companies' Client Management Program for It's Warehousing, Transportation and Packaging Subsidiaries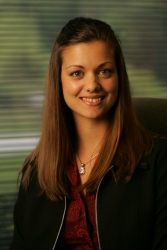 Jacksonville, FL, July 03, 2007 --(
PR.com
)-- The Grimes Companies (TGC) is pleased to announce that Lisa Hull will be moving to a new position where she will be leading the development of the company's Client Management program.
Hull's primary responsibility will be communicating with the company's clients to ensure that their expectations are being met as we deliver the strategic logistics solutions they need. In addition, by coordinating the operations of all subsidiary companies of TGC, Hull plans to develop deeper business relationships that focus on supply chain optimization, taking advantage of TGC's full complement of warehousing, packaging, and transportation services.
"Lisa Hull's professionalism and concern for client satisfaction has always been a consistent factor in our business relationships. This new position will leverage Lisa's experience and commitment to satisfying the client with her understanding of the clients' needs. There is no one better equipped to drive the process to ensure that we are exceeding the clients expectations," said Michael S. O'Leary, President, The Grimes Companies.
Hull began her logistics career with The Grimes Companies in 2003. She advanced, through a commitment to service and quality, to the position of Client Services Manager. Along the way she spearheaded the ISO Certification initiative and played an integral role in the deployment of a new Warehouse Management System solution for the company in 2006-2007.
The Grimes Companies, with offices in Florida and Maryland, operates both public and contract warehouses, as well as providing transportation and packaging services to its clients. Another subsidiary of The Grimes Companies, FileSafe, Inc., offers document storage services to businesses in Northeast Florida.
###
Contact
The Grimes Companies
Candy Barker
800-881-9505
www.grimescompanies.com

Contact