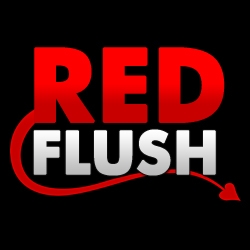 Sydney, Australia, September 20, 2012 --(
PR.com
)-- On 4 September last week Red Flush Casino player L.P. won more than $32,000 at the
online casino
.
L.P. was playing a number of online slot games early that morning when a number of wins on games including the Thunderstruck II bonus slot and the Arctic Fortune bonus slot resulted in her scoring an impressive $32,940.54.
"We are very proud of L.P. and congratulate her heartily on such a tremendous win! She is an accomplished online slot machine player and definitely deserves her winnings," said Alex Roberts, promotions manager for Red Flush Casino.
L.P. has been a member of Red Flush Casino for more than two years, during which she has enjoyed a number of lucky streaks – most notably on 9 April 2010, shortly after joining with Red Flush Casino, when she won $10,950.00 on the Queen of the Jungle bonus slot.
She is also a Slot Survivor enthusiast, participating in a number of tournaments including this year's Survivor World Series, ending this week on 23 September. L.P. has excelled in the Slot Survivor World Series, qualifying within the top 5 in the finals so far and looking like a serious contender for the Slot Survivor World Series crown.
The lucky Australian gamer likes to play online slot games specifically, and prefers to do so in the early hours of the morning between midnight and 6am, with games such as Agent Jane Blonde, Queen of the Jungle and Thunderstruck II among her favourites.
"We love to give money to our players in two ways: in the form of a good
casino bonus
, and most of all in the form of winnings. L.P. is proof that many of our 'winners' are players that are talented at gaming and fully deserve the recognition and compensation they regularly get from Red Flush Casino. She is certainly one of these formidable gamers, and we hope to give away much more in winnings to her in future. If her current track record is anything to go by, we certainly will," concluded Alex Roberts.