First Slot Survivor World Series Over
The points have been tallied and the winners have been announced for the first-ever Slot Survivor World Series, which concluded recently.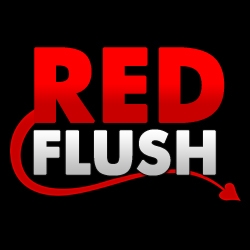 Toronto, Canada, October 03, 2012 --(
PR.com
)-- The first Slot Survivor World Series ever held concluded on 23 September last week.
After five weeks of non-stop action, in which contenders from all around the world gamed through three qualifying round s and one two-week final, player A.M. was crowned the ultimate slot survivor.
"It is an epic achievement to be named the champion of any Slot Survivor tournament, but it is especially glorious to have the honour of being first-ever Slot Survivor World Series winner. The Slot Survivor team is thrilled to hand over such a prestigious crown to as worthy a player as A.M., who showed skill and staying power in her Slot Survivor World Series performance. We congratulate her heartily," said Alex Roberts, promotions manager for Red Flush Casino, one of the two host casinos for the Slot Survivor World Series.
A.M. from Australia showed herself to be the clear Slot Survivor World Series on 23 September with a staggering point tally of 6722 – a more than a 2000 point lead on the closest contender. She received a luxury African safari worth $20000 for her trouble.
Second place, as well as a Samsung 55-inch LED television and 3D Blu-ray Smart Hub Home Cinema System, went to player A.G., while third place and a Samsung Series 7 Slate went to A.V.
The Slot Survivor World Series took place from 20 August to the 23 September 2012. Throughout that time, more than $150 000 in prizes, cash and loyalty points were given out to players on a weekly basis.
"This was the first Slot Survivor World Series ever held, and was also the most ambitious and most extravagant Slot Survivor ever held. We are very pleased with how smooth and how exciting the tournament turned out to be, and look forward to hosting ever grander World Series competitions from now on," commented Victoria Lamonte, promotions manager for Casino La Vida, the other host casino to put on the Slot Survivor World Series.
The next Slot Survivor World Series will take place next year in 2013.
More details on the results and winners of the Slot Survivor World Series can be found on the
Slot Survivor website
.
Despite the Slot Survivor World Series 2012 being over, many other competitions and lucrative rewards are still up for grabs. For more information, visit either the
Casino La Vida
or
Red Flush Casino
websites.
Contact
Red Returns
Sean Deville
1-888-885-4517

Contact