Three Major Wins for Casino La Vida
The progressive jackpots of three slot games were plundered at Casino La Vida recently, making for three very happy players.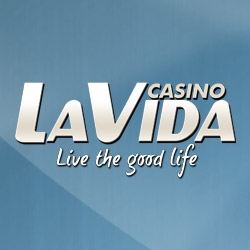 Toronto, Canada, November 10, 2012 --(
PR.com
)-- Casino La Vida enjoyed a hat trick in major winnings recently, when three different players scored massive progressive jackpot payouts in three games.
"Casino La Vida prides itself on giving out lucrative wins to its players every week, but a major win is a treat for all parties! We are thrilled to have not one or two but three significant payouts in a short space of time. It proves that it definitely pays to play! Congratulations to DJ, AM and SL on their victories, we hope they enjoy many more," commented promotions manager Victoria Lamonte.
The first major winner, AM, enjoyed a fantastic win of $71,618.62 playing the Voila Feature Slot on 4 September. The big break turned out to be an omen of things to come for the formidable Australian player, when AM was crowned the 2012 Slot Survivor World Series winner later on that month.
On the other side of the globe, French player DJ struck it rich when she played The Dark Knight advanced slot on 7 October. The player netted one of the game's four lucrative progressive jackpots, winning her a whopping €33,023.03.
But the monstrous win of $173,143.26 went to Canadian player SL on 28 September. The gamer had been with the casino for less than a week when she turned from Shoot!, her usual favorite slot game, to try out Mad Hatters. It proved to be a fortuitous move when she won the game's progressive jackpot shortly afterwards.
Voila, Mad Hatters and The Dark Knight are all slot machine games offered to gamers at Casino La Vida. Each game has lucrative progressive jackpots to win on – particularly The Dark Knight, which boasts a total of four progressive jackpots of various sizes, with potential winnings going up to as much as 1,000,000.00 coins.
Casino La Vida is an online casino with a 95.89% payout percentage and, as such, gives away winnings on the casino's 500+ games each week. For more on recent winners, visit the
Casino La Vida
website.
Contact
Red Returns
Sean Deville
1-888-885-4517

Contact