Three Weeks to Seasons Winnings
Red Flush Casino is counting down the weeks to its blockbuster annual tournament, Seasons Winnings, and there's only three left.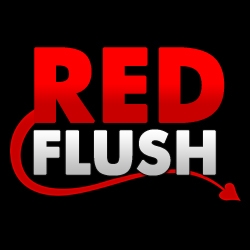 London, United Kingdom, November 09, 2012 --(
PR.com
)-- One of the most exciting times of the year for Red Flush Casino draws ever nearer - Seasons Winnings.
This year Seasons Winnings is going to bigger than ever, according to Roberts, who confirmed that $300 000.00 in cash, giveaways and prizes over the six week period.
"This is going to be an especially extravagant Seasons Winnings. We've never had more to give away and we've never had more excitement surrounding the tournament – 2012 Seasons Winnings is going to be one for the books," said an excited Roberts.
Seasons Winnings is a tournament held over six weeks, and is made up of three qualifying rounds and a thereafter the final, which is held over another three weeks. The tournament has a leader board structure, which means that the players with the most points each round will receive the best prizes, and the one with the most points accrued in the final will be crowned overall Seasons Winnings champion and given the grand prize.
The prizes in the final are indeed something to aim for. Fifth place in the final will receive a Samsung Galaxy Note II, while the fourth will receive an Acer laptop worth $1 000.00. Third place will receive a Tag Heur Watch worth $2 000.00 while second gets an HD LED Cinema 3D Smart TV and a Blu-ray Home Cinema System with 4 pairs of 3D glasses.
The grand prize will be memories for a lifetime, in the form of an all expenses-paid luxury skiing holiday worth $20 000.00.
However, various prizes from bonus credits to Kindles will be given out to high-scoring players throughout the tournament at the conclusion of each round.
"Another positive is that any Seasons Winnings player can qualify for the final in any qualifying round, and with three weeks of qualifying rounds, there are more than enough chances for everyone to have a fair shot at the fantastic prizes," added Roberts.
Besides opulent prizes, Seasons Winnings players will each receive an advent calendar detailing the daily offers and promotions that come part and parcel with the tournament. These include double or triple loyalty points, cashback offers, extra points and other treats in order to keep the games extra intriguing.
Seasons Winnings kicks off on 26 November. For more information, keep an eye on the
Red Flush Casino
website for further information.
Contact
Red Returns
Sean Deville
1-888-885-4517

Contact