Seasons Winnings Starts Next Week
Casino La Vida announced the starting dates for its epic Seasons Winnings tournament next week.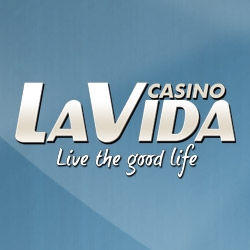 Toronto, Canada, November 24, 2012 --(
PR.com
)-- Casino La Vida fans finally have a festive date to look forward to – next week Monday.
The annual end of year leader board tournament hosted by the casino, Seasons Winnings, has been announced as starting on 26 November next week.
"Seasons Winnings has finally arrived – and it's bigger and better than ever!" announced promotions manager for the casino Victoria Lamonte. "This year we will be giving out $300 000 in total in cash, prizes and giveaways to all, starting next week."
The first qualifying week of the competition, Round One, will begin next week Monday 26 November. There will be three qualifying rounds of one week each before the tournament's extravagant, three week Final.
Casino members may opt in at any time for the tournament, with registration having opened on 19 November this week.
Seasons Winnings is structured as a leader board tournament. Therefore, players simply have to deposit, wager and play on their usual games for points, with the highest point accumulators getting the juiciest prizes. The highest scorer from the first round will get a Kindle Fire HD, the runner-up will receive $200 in Casino La Vida bonus credits and the second runner-up $100 in bonus casino credits.
Those who qualify in Round One or Two are welcome to continue playing the remaining qualifying rounds for a better shot at more prizes, although they needn't, as a player needs qualify for the final only once. The three different qualifying rounds mean that every player has ample opportunity to qualify.
Those who wish to play in Seasons Winnings but are not yet Casino La Vida members need to sign up and become Casino La Vida members before opting in to the tournament.
To opt in to Seasons Winnings, sign up with Casino La Vida or learn more about Seasons Winnings, visit the
Casino La Vida
website.
Contact
Red Returns
Sean Deville
1-888-885-4517

Contact