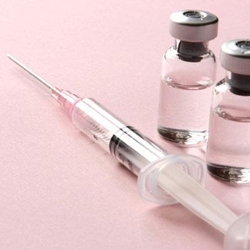 Los Angeles, CA, April 26, 2013 --(
PR.com
)-- AIDS Research Alliance (ARA) today announced that it has discontinued administering the HIV Vaccine Trials Network (HVTN) 505 HIV vaccine candidate, as preliminary data indicate that the vaccine strategy is ineffective.
"Despite these disappointing results, no viral infection has ever been defeated without a vaccine," explained ARA Medical Director Dr. Stephen Brown. "The fact that these study results came out so quickly, rather than two years from now, at the end of the study period, allows us to begin work more quickly toward an effective vaccine. With 34 million people infected worldwide, we must redouble our efforts." He added, "None of this research could have been conducted without the dedication and altruism of our many study participants in Los Angeles and elsewhere."
The HVTN 505 study, which was sponsored by the National Institute of Allergy and Infectious Diseases (NIAID), of the National Institutes of Health (NIH), used a DNA prime/rAd5 boost vaccine regimen developed by the Vaccine Research Center at NIH. The study was designed to test whether the vaccine could prevent HIV infection, and/or reduce the viral load in trial participants who became infected with HIV.
On April 22nd, 2013, the Data Safety Monitoring Board (DSMB) found that the vaccine achieved neither of its objectives, and made the recommendation that vaccinations be discontinued. While no statistically significant difference has been found between the vaccine and placebo groups in terms of percentage infected, at the time of the DSMB review, a slightly higher number of people in the vaccine group – 41 versus 30 – became HIV-positive.
All 2,504 study participants will be followed for the five years following their enrollment. Meanwhile, NIAID and the HVTN 505 study team are analyzing the study data to understand why the vaccine did not work. They will give their first presentation on the data at the HVTN annual meeting May 7-9 in Washington, D.C.
NIAID continues to make advances in the discovery of HIV neutralizing antibodies and their potential for informing vaccine development, as well as into any possible role that binding antibodies or T cells may have in HIV prevention. Earlier this month, NIAID-sponsored research mapped the mutations leading to antibodies that can defeat many H.I.V. strains.
AIDS Research Alliance has been a strong recruiter for every large-scale U.S.-based HIV vaccine study. It is uniquely positioned to contribute to the advancement of HIV vaccine science.
AIDS Research Alliance is a nonprofit, medical research organization dedicated to finding a cure for AIDS. Since 1989, AIDS Research Alliance has conducted clinical trials leading to the approval of half of today's HIV/AIDS treatments. Its current research targeting latent HIV reservoirs, including the development of prostratin, will bring the world closer to a cure. AIDS Research Alliance is also at the forefront of infection prevention as a member of the federal HIV Vaccine Trials Network. Free from political or profit motives, AIDS Research Alliance offers clinical trial volunteers access to the next generation of HIV/AIDS treatments and vaccines at its world-class clinic in downtown Los Angeles, and in this way, pursues all pathways to the worldwide eradication of HIV/AIDS. For more information, visit
www.aidsresearch.org
.