New Battlestar Galactica Game for Casino La Vida
Battlestar Galactica is a 5 reel video slot now available at Casino La Vida.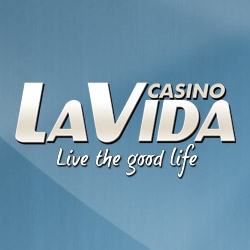 Toronto, Canada, December 05, 2012 --(
PR.com
)-- Casino La Vida, arguably the
best Microgaming casino
online, is proud to announce the year's most exciting launch at the online – the Battlestar Galactica Video Slot, which launched today (5 December 2012).
The game is based on the 2004-2009 remake of the 1978 science fiction TV series, NBCUniversal's Battlestar Galactica, named after the human-piloted space ship the show was set on.
Battlestar Galactica Video Slot takes place, like the TV series, on the Battlestar Galactica itself. Humanity has been nearly annihilated by the Cyclons, who destroyed Earth and are looking to destroy the last remaining human battleship – the Battlestar Galactica, which must fight to survive.
Immense excitement among online gamers and Battlestar Galactica fans alike has ensued. For the fans, because the Microgaming graphics, animation, sound and the addition of numerous video clips from the TV series has resulted in a very convincing Battlestar Galactica portrait painted. The original crew are also all present, including Apollo, "Starbuck," Doctor Gaius Baltar and, crucially, the beautiful Six.
Gamers meanwhile have a unique game structure to look forward to, including a host of Microgaming Slot features never seen in an online slot before. These include the Ranking Achievements feature, which awards the player a Battlestar Galactica rank depending on their skill, ranging from Citizen to Admiral. The higher the player's rank, the more clips from the TV series they are treated to. Also, features are split into Normal, Run and Fight Modes, which keep in line with the game's storyline as the war with the Cyclons ensues, each with unique features as well.
"Battlestar Galactica is a well-known, award-winning series, and Casino La Vida is honoured and excited to pay homage to its legacy and have it dock at our casino! We hope our players will play and enjoy this truly excellent game," said promotions manager Victoria Lamonte.
The Battlestar Galactica Video Slot gives players the opportunity to relive one of the most popular TV series ever created in super lifelike top-of-the-line graphics, and is available for play at Casino La Vida.
Battlestar Galactica is available for play at Casino La Vida. Those who are not yet signed with the casino must become a member first in order to play the game. To play the
Battlestar Galactica video slot
or other new games, download Casino La Vida or sign up with its Instant Play Casino.
Contact
Red Returns
Sean Deville
1-888-885-4517

Contact