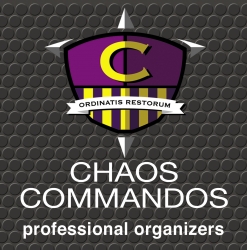 White Plains, NY, December 06, 2012 --(
PR.com
)-- When Dr. Joshua Ilan moved the Parkview Dental practice to a new location in Pomona, New York, he chose an office space that was already equipped with an examination room, complete with dental chairs, from a prior practice.
He also inherited a space that included several pieces of outdated equipment and numerous mislabeled cabinets and drawers where vital instruments and laboratory chemicals were kept. Dr. Ilan knew the office needed to be put in order, and that doing so would be a logistically complicated task, so he called in Chaos Commandos professional organizing.
"We needed to make sweeping changes in the examining rooms and equipment areas without interrupting the flow of Dr. Ilan's practice," explains Robert Mizrahi, president of Chaos Commandos. "We worked after office hours with Dr. Illan's excellent staff, and we implemented changes that could be put to use the very next day."
Mizrahi equipped the office with individually labeled, color-coded procedure trays, creating a system that allowed the doctor and his hygienists to reach for swabs, alcohol, gauze and other materials, and to find these supplies exactly where they expected them to be while delivering treatment to patients. He also created an "arsenal" of guns to apply impression materials and bonding agents in close proximity to the examination chairs.
Dr. Ilan immediately noticed that the intuitive arrangement of supplies and materials in his patient treatment areas meant a reduction in his stress level.
"I am calmer and more productive now that the office is well organized. I can accomplish more in less time now that I'm not scrambling to find items while I'm in the middle of a procedure," he says. "The organizing systems Chaos Commandos put in place were custom designed for the needs of our practice. We feel that it'll be easy to maintain them as time goes on."
Chaos Commandos has been featured in publications such as Women's Day and The Chicago Tribune, and Robert's articles have appeared on Lending Tree.com's web site as their organizing and moving consultant. Robert is a long standing member of the American Institute for Graphic Artists where he has served as a student mentor, and the National Association of Professional Organizers (NAPO), the country's leading authority on
Professional Organizing
.