Qualifying Almost Over for Seasons Winnings
Red Flush Casino has enjoyed two intense rounds of Seasons Winnings, and now players face the last qualifying round of the tournament.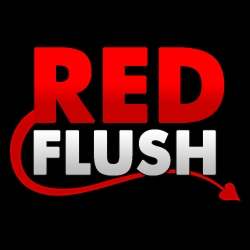 London, United Kingdom, December 13, 2012 --(
PR.com
)-- The epic end-of-year Seasons Winnings tournament is currently being played out at Red Flush Casino, and things are in full action mode, with the second week of qualifying rounds having just drawn to a close.
Now, Round Three of the tournament commences – the last qualifying round before the three week-long final starts next week.
Held each year, Seasons Winnings is one of the highlights of the year for Red Flush Casino members. With a festive theme and a festive mood, the leader board tournament gives away $300 000 in prizes, cash and giveaways over the space of six weeks, comprised of three week-long qualifying rounds, followed by a lengthy and action-packed final.
Last week saw a very festive round of action, with player RB from Germany winning the round and emerging with an HD Multimedia Player as just reward. Runner-up player GK won $300 in casino bonus credits, while third place AV won $200 in casino bonus credits.
Week One's winners were treated too, with player RN coming out top of the leader board and receiving a Kindle Fire HD for his trouble. Second place player AG got $200 in bonus casino credits, while the third place prize of $100 in bonus casino credits went to player AP.
Now that Round Three is upon us, the prizes are better than ever. Aside from the very covetable grand prize of a five star skiing getaway worth $20 000, the Round Three prizes up for grabs are very worth aiming for. The highest scorer for the week will be treated to an Apple iPad 3, while the runner-up will get $400 in bonus casino credits and third place $300 in bonus casino credits.
The Seasons Winnings final, meanwhile, will start on 17 December next week. Players who haven't yet qualified can still do so, and those who wish for a shot at the grand prize but haven't yet registered for Seasons Winnings can also still get their shot, by signing up for Seasons Winnings as soon as possible and depositing, playing casino games and wagering to climb the tournament leader board. Simply visit the Seasons Winnings
website
and opt in from there as instructed.
Contact
Red Returns
Sean Deville
1-888-885-4517

Contact