Seasons Winnings Finals Approaching for Casino La Vida
The Seasons Winnings qualifiers have just about played out, with all the best action still to come.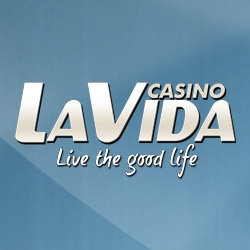 Toronto, Canada, December 13, 2012 --(
PR.com
)-- Seasons Winnings has only been going two weeks at Casino La Vida, and already the tournament has seen a ton of action.
Round Two was a flurry of excitement, with German player RB winning a sleek HD Multimedia Player as the round's winner. Second place player GK, meanwhile, won $300 in casino bonus credits, while third place player AV won a further $200, also in casino bonus credits.
This flurry of excitement came hot on the heels of an equally epic Round One of the tournament, which saw highest-scoring player RN score a Kindle Fire HD for first place. Second place, along with $200 in bonus casino credits, went to player AG, while third place prize and $100 in bonus casino credits went to AP.
Seasons Winnings, the epic end-of year tournament hosted by Casino La Vida, is a leader board tournament held over the festive season every year, and sees portions of an impressive $300,000 in cash, giveaways and prizes handed out with every round of the tournament. Seasons Winnings is a leader board tournament, and is comprised of three qualifying rounds each a week long, the last of which is currently underway. Thereafter the three week-long finals commence, beginning next week.
The prizes for the winners of the current round are guaranteed to get pulses racing. For first place during Round Three, there is an Apple iPad 3. For second place, $400 in bonus casino credits and $300 in bonus casino credits for third.
Meanwhile, those who haven't yet qualified for the final can still do so. Simply play, deposit and wager as much as possible to climb the leader board during the week and qualify by earning enough points. Not only will they and all players who have qualified for the finals automatically gain access to the finals, but players will also get $45 absolutely free as congratulations for their effort.
Those who haven't yet registered for Seasons Winnings can also still do so by opting in from either the casino lobby or the Seasons Winnings
website
.
Contact
Red Returns
Sean Deville
1-888-885-4517

Contact