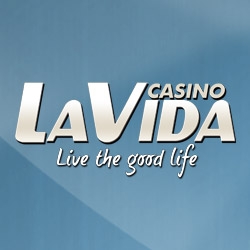 Toronto, Canada, January 09, 2013 --(
PR.com
)-- Casino La Vida gamers already have a taste for the good life, and this is bound to get only more refined when they try out the latest game for the online casino.
The Finer Reels of Life went live at Casino La Vida today, 9 January 2012. The video slot is unashamedly devoted to the creature comforts of the rich and fabulous, from champagne and diamonds to chocolates, whiskey, wines and cigars.
"The Finer Reels of Life is arguably the first video slot for Casino La Vida exclusively themed around, well, the finer things in life, and the aspirational tone of this luxurious new game is sure to be a hit with many of our members," commented Victoria Lamonte, promotions manager for Casino La Vida.
The Finer Reels of Life is a five reel video slot with nine paylines, complete with Wild symbols, Scatters and a myriad of bonus features.
The real unique selling point of the game, however, is the sophisticated tier system of bonus levels, four in total, which get more and more extravagant the higher the player climbs. These go from Coffee and Chocolate to Cheese and Wine, Whiskey and Cigars and at last the oh-so-opulent Champagne and Diamonds. The ever-changing spectacle of these mouth-watering creature comforts is reason enough to play the new game.
Lavish payouts are also things the player can look forward to in The Finer Reels of Life. A gamer can earn over 60 000 coins in the Champagne and Diamonds bonus round alone, thanks to the round's 25 Free Spins and Rolling Reels bonus feature, with an extravagant 5x Multiplier. There is also more than 90 000 coins to be won from the Wild Celebration bonus feature.
The Finer Reels of Life is now available at Casino La Vida. For more information on new games and the latest casino games, visit the
Casino La Vida
website.