XTIVIA, Inc. Announces Speakers at Rocky Mountain Oracle Users Group in Denver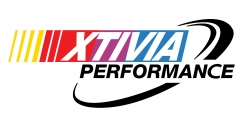 Colorado Springs, CO, February 08, 2013 --(
PR.com
)-- XTIVIA, Inc. announced today that XTIVIA's Virtual-DBA senior DBA, Kat Meadows, and XTIVIA consultant and Microsoft MVP, Chris Shaw, will be presenting at Rocky Mountain Oracle Users Group (RMOUG) training days in Denver on February 12, 2013. Be sure to look for Kat and Chris at the event and attend their presentations to see how they can help meet your Microsoft SQL Server professional service needs.
Kat Meadows is a senior DBA for the XTIVIA Virtual-DBA team. She has been with XTIVIA for 1 year and has worked with SQL Server for more than 17 years. She has worked in IT for 17 years specializing in database administration. Kat will be presenting "SQL Server Maintenance Plans." The session will cover setting up a maintenance plan, including the tasks, schedules, and logging.
Chris Shaw is a former United States Marine who started his database career in 1993. Chris is a Microsoft MVP Award Recipient and is excited about his most recent authoring released in Oct. 2012 (Pro SQL Server Practices 2012). Chris is currently working with XTIVIA as a consultant. Chris will be presenting "Highly Available and Disaster Recoverable with SQL Server." This session will look at the HA/DR options with SQL Server version 2005 – 2012. The session will look at features of the solutions and discuss why one solution is better than others.
XTIVIA's SQL Server team is attending RMOUG Training days for the first time. Tony Salerno, the XTIVIA Database and Virtual-DBA Service Practice Manager said "The RMOUG Training Days event is something that the XTIVIA Oracle team has attended in the past and it was always a great experience and a great way to meet more of the regional Oracle and SQL Server community. I am thrilled that our team is getting involved with this organization once again and presenting at their event." Mark Halstead, the XTIVIA lead DBA for SQL Server said "It's an opportunity to give back to the Oracle and SQL Server community. We can help Oracle and SQL Server users by sharing our knowledge and experience through presentations."
About RMOUG Training Days: The RMOUG Training Days is an annual two-day, multi-track, training event. This event showcases the latest in Oracle and other technologies and techniques. This event attracts well-known speakers from around the world.
About XTIVIA: XTIVIA is a 100% US-based technology solutions firm with demonstrated SQL Server and Oracle technology expertise. We specialize in helping organizations fulfill their database, portal, and BI/DW technology needs through a variety of conduits. XTIVIA has been providing database consulting services since 1992 and remote database administration services since 1999. XTIVIA has established a proven, global reputation as a company that delivers cutting-edge, professional solutions to our clients' specific requirements, regardless of the complexity of the projects. XTIVIA's success has stemmed from a proven ability to deliver quality, professional services, allowing the client to leverage technology successfully, competitively, and profitably.
Contact
XTIVIA, Inc.
Jean-Marie Willis
719 623 5870
www.xtivia.com

Contact