Girls With Guns Comes to Red Flush Casino
Six strapping sirens arrive at Red Flush Casino alight this March in new game Girls With Guns.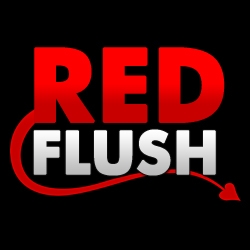 London, United Kingdom, March 01, 2013 --(
PR.com
)-- Red Flush Casino welcomes an exciting new game to the ranks next month.
Created by world leader in online casino games Microgaming, Girls With Guns – Jungle Heat is the first in a number of games featuring six memorable, militant femmes.
"Girls With Guns is more than a saucy new game – it's a revolutionary new step in Microgaming entertainment that Red Flush Casino is proud to be hosting," said casino promotions manager for Red Flush, Alex Roberts.
The game takes place in a dangerous tropical jungle, in which nothing is as it seems. Enter Kira, Zoe, Jess, Maria and their leader, the cigar-smoking Catherine. These six sex bombs are armed and dangerous, with all manner of fire power and bombs at their disposal.
Girls With Guns has a 243 Ways To Win payline structure and 5 reels. The game hearkens back to Microgaming's 2008 classic of the same theme, Bomber Girls. However, this game is has a number of special features to set it apart. These include a number of different Wilds, which treat the player to various images of the girls in action, whether detonating a massive bomb or showering deadly grenades on hapless villains. It is also fully Quickspin and Autoplay compatible.
The game is meant to be the first in a line of Girls With Guns games. The characters of the sassy gun-toting girls come across strongly, as they brave the hostile jungle, stand with shotguns and a smile and throw hand grenades, along with a kiss, at masked baddies.
Girls With Gun – Jungle Heat also comes with a pioneering new move from Microgaming, a microsite dedicated to additional Girls With Guns ammo, from character back-stories to ringtones, wallpapers and fun mini Girls With Guns games.
Girls With Guns will be locked and loaded and ready for playing at the Red Flush Casino during the first week of March. For more information on the game or any other new games coming soon, visit the Red Flush Casino website.
Contact
Red Returns
Sean Deville
1-888-885-4517

Contact