New Game Brings New Technology to Casino La Vida
Impressive technological progress has come to Casino La Vida in an unlikely form – six bodacious babes with guns in the jungle.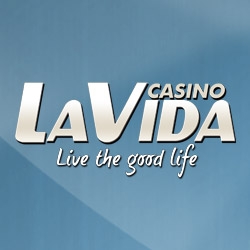 Toronto, Canada, February 17, 2013 --(
PR.com
)-- Casino La Vida is the new ground zero for breakthroughs in online games technology, as March brings with it a new game with new developments.
Girls With Guns – Jungle Heat, the new 5 reel video slot from Microgaming, will go live at Casino La Vida on 6 March.
Along with the game, a new Microgaming concept will be launched - a microsite dedicated to Girls With Guns boasting Girls With Guns paraphernalia like ringtones, wallpapers and games and stuff to fuel the Girls With Guns intrigue such as background stories on the sexy six main characters and other delights.
"This microsite will be a breakthrough development and will add huge entertainment value to an already-great game," commented Casino La Vida promotions manager Victoria Lamonte on the new step. "Microgaming is hoping to launch many more new games with microsites following this success," she added.
Girls With Guns – Jungle Heat is a 5 reel, 243 payline video slot. The story sees a troupe of six lovely, war-mongering ladies prance through a jungle in search of the evil drug baron Hector's base camp. The game is rumoured to be the first of a whole long line of Girls With Guns games, in which blonde babe Catherine, with a cigar firmly lodged in her pout, leads the five other girls – Alex, Kira, Zoe, Jess and Maria – through a number of different adventures.
The characters of the sassy gun-toting girls come across strongly, as they brave the hostile jungle, stand with shotguns and a smile and throw hand grenades, along with a kiss, at masked baddies.
The game also makes use of high-end widescreen resolution and compatibility with both Quickspin and Autoplay programs.
Girls With Guns – Jungle Heat will debut at Casino La Vida during the first week of March soon. For more information on other exciting Casino La Vida games, visit the
Casino La Vida
website.
Contact
Red Returns
Sean Deville
1-888-885-4517

Contact