New Ballast Plow Innovating the Railroad Industry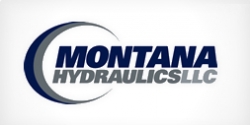 Helena, MT, March 02, 2013 --(
PR.com
)-- Montana Hydraulics has changed the way railroad track and ballast covers America's ground. The versatile Helena, Montana industrial manufacturer has unveiled their newly designed Bi-Directional Ballast Plow and handed the railroad industry its most revolutionary innovation in years.
"Here at Montana Hydraulics we know that optimal track conditions rely heavily on ballast distribution and maintenance which is why our engineers work tirelessly to create innovative solutions which can provide a safer, more efficient and cost-effective means of placing ballast," reads a statement at
www.montanahydraulics.com/ballast-plow
heralding the plow's arrival. "After 18 months of engineering and 4 built prototypes we are proud to introduce our center mounted bi-directional ballast plow designed specifically for increased safety and efficiency when distributing ballast."
How Does It Work?

The Bi-Directional Ballast Plow harnesses hydraulic power guided by fully integrated controls. Both plow sides have manual releases for its safety locks. The positive lock for travel engages automatically when the plow raises. The 1,980 lb. plow kit attaches with optional weld-on or bolt-on application. The finished product improves efficiency when laying track and ballast and guarantees that crews will lay track more safely by canceling out the need to handle drag ties.
In operation, the plow applies positive down pressure when unloading. Positioning a plow no longer demands two operators. The Ballast Plow deploys or retracts with only one operator needed, controlling the option from either side of the car. Regulators will also no longer need to operate from behind a train, freeing equipment as work progresses.
Benefits:
 In addition to Montana Hydraulics novel convenience in design, the new plow brings performance to the table to match. The Ballast Plow can clear excess rock to an industry-best 9'6" width. With no other rock-clearing equipment but the Ballast Plow, equipment with minimal ground clearance can follow a rock train and immediately begin tamping rail.
With a single remote and no more than two operators, the Ballast Plow can complete a ballast-laying job that once would've demanded paying a 10-person crew at minimum. Simply put, it is safer, more efficient, and powerful, making it the railroad industry's most cost-effective plow today.
Established in 1998, Montana Hydraulics LLC, has grown from exclusively manufacturing cylinders and hydraulics to a diverse customer base including mining, construction, underground utilities, railroads, timber processing machinery, waste management and aerospace tooling.
For more information on Montana Hydraulics or Montana Hydraulics Ballast Plow visit our website at
www.montanahydraulics.com
or call us at (877) 449-3464
Contact
Montana Hydraulics LLC
Della Ehlke
877.449.3464
www.montanahydraulics.com

Contact
Multimedia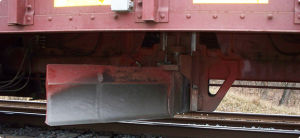 Improving safety, improving efficiency. Improving ballast application.