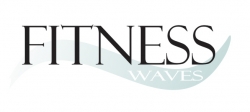 Phoenix, AZ, March 03, 2013 --(
PR.com
)-- Fitness Waves will host a Super Saturday Workout on March 23rd from 10am - 5pm. Fitness Waves has teamed up with Team Beachbody offering all their products including the new and improved tasting Shakeology. We will workout super hard, enjoy super tasty appetizers, super healthy desserts, drink super protein shakes and meet super nice people and a super special guest. You'll be able to participate in a live Insanity 60 Day Challenge class lead by a Team Beachbody Coach for only $5. This will be a great opportunity to try the Insanity class with beginners just like you. If you are already in the middle of your challenge after purchasing it from the Team Beachbody website, you can finish up with us for free. You don't have to be in shape to get in shape at Fitness Waves. They are committed to helping you transform your body without the use of equipment or weights. Working out your inconsistent-Seas, one wave at a time.
Guests can also enjoy the latest addition to Fitness Waves, a Zumba Sentao class. Sentao is a style of Zumba that uses a chair to strengthen and sculpt using targeted resistance training as part of an upbeat cardio workout. There'll be Lots of ups and downs to get your heart pounding. Yani can't wait to see you. Space is limited to 20 chairs, call (888) 393-5215 to reserve a seat. $8 per person.
Martial Arts enthusiasts can sign up for American Kenpo Karate with David Hays and sign up for his beginner, intermediate and advanced classes. Karate available for kids ages 10-15.
They're so excited to bring Fitness Waves to Ahwatukee. Bring the kids and your best friends to this Super Saturday Event. See you soon. For regular Insanity schedule and availability, sign up at
www.fitnesswavesaz.com.
$5 studio fee.