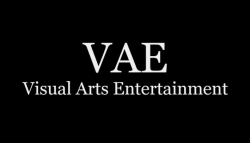 Los Angeles, CA, March 14, 2013 --(
PR.com
)-- Visual Arts Entertainment ("Gridiron Gang," "A Sight For Sore Eyes") recently launched the company's management arm, signing Christos Vasilopoulos, costar of Cinemax's new Alan Ball series, "Banshee." Visual Arts partners Shane Stanley and Tiffany Johnson first encountered the talented Vasilopoulos two years ago and soon after encouraged the late Zalman King to tap him as the lead in his final film, "Pleasure or Pain."
Actress Jamie Janek, co-star of "My Trip Back to the Dark Side" with Sean Young and Betsy Russell, and fresh from her well-reviewed one-woman show has also joined VAE's stable of talent.
Stanley and Johnson produced both "Pleasure and Pain" for King, and "My Trip Back to the Dark Side" for their production shingle. "We've had the privilege of working with a lot of great talent over the years and have developed some wonderful relationships, pairing several actors and musicians with powerful agents, lawyers, and exciting projects. We felt it was time to take it to the next level, assist in developing those careers hands on, and help to see their dreams come to fruition," says Stanley.
Visual Arts Entertainment Partner Tiffany Johnson agrees. "We're excited about formalizing what we've been doing all along, nurturing people and relationships, bringing quality talent together to create something amazing."
Both "Pleasure or Pain" and "My Trip Back to the Dark Side" will release late in 2013; "Banshee," created by Jonathan Trooper and David Schickler with Greg Yaitanes as the show runner, airs weekly on Cinemax and just got the order for a second season. Vasilopoulos is repped legally by Michael Golland of Abrams, Garfinkel, Margolis, Bergson, LLP.