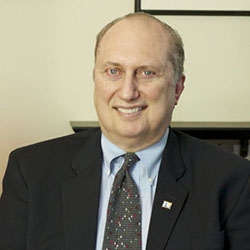 Chapel Hill, NC, March 15, 2013 --(
PR.com
)-- A new website recently launched for Drossman Gastroenterology seeks to offer hope to current and future patients with functional gastrointestinal and motility disorders that are difficult to diagnose and treat. The site carries detailed information about the range of disorders and symptoms patients experience, along with a full list of health care services offered and the logistics of consulting with the practice.
"So much has changed with regard to the way patients are managed," says Dr. Douglas A Drossman, former co-Director of the UNC Center for Functional GI and Motility Disorders. "As doctors, we no longer afford patients the time and attention that was so healing in the past."
All that is in the process of changing, says Dr. Drossman. With Drossman Gastroenterology's new patient care facility in Chapel Hill, NC, Dr. Drossman and his physician's assistant Ms. Kellie Bunn emphasize the same biopsychosocial model of patient care that he practiced during his time at UNC. This includes going back to basics with the fundamental values of actively listening to patients and collaborating with them in their treatment.
As a world-renowned gastroenterologist, Dr. Drossman has been practicing since 1970. He received his M.D. degree from Albert Einstein College of Medicine and his medical residency from UNC. He specialized in psychosocial medicine at the University of Rochester School of Medicine, and in gastroenterology at UNC. He is founder and current President of the Rome Foundation, the Drossman Center for Education and Practice of Biopsychosocial Care LLC, and Drossman Gastroenterology PLLC.
At Drossman Gastroenterology, Dr. Drossman and his staff work to educate patients on the various conditions association with gastroenterology, the symptoms and treatment, and to help them take responsibility for their own health care. Located in the multidisciplinary Chapel Hill Doctors Integrative Health Center, the practice is conveniently placed for patients to benefit from laboratory and other diagnostic studies and additional health care services.
"It's time for a radically simple approach to improving health care," says Dr. Drossman. And that's exactly what he plans to do. Visit the new website at www.drossmangastroenterology.com.
About Drossman Gastroenterology
Drossman Gastroenterology is helping patients with difficult to diagnose and treat functional gastrointestinal and motility disorders. The practice seeks to enhance the physician/patient relationship and improve clinical outcomes by maintaining fundamental values of listening actively, providing patient centered care, and collaborating in treatment.
For more information, please contact
Dr. Douglas Drossman
919-929-7990
info@drossmancenter.com