Military Operations Base at Restored Copeland, FL Prison Hosts "Bark-a-Que" to Help Combat Wounded Soldiers Obtain Free Medical Service Dogs
ALTAIR Training Solutions and retired Sgt. Major Brian Jones pairs with nonprofit Guardian Angels Medical service dogs to host innaugural "Bark-a-Que," a benefit for wounded combat veterans. The Copleland, FL prison has been refurbished by the Sgt. Major, as a military operations base as he strives to help veterans suffering from PTSD.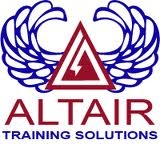 Naples, FL, March 20, 2013 --(
PR.com
)-- ALTAIR Training Solutions, a military operations base located at the historical Copeland prison site, is sponsoring its inaugural "Bark-a-Que" to benefit Guardian Angels Medical Service Dogs, a nonprofit dedicated to pairing combat wounded veterans with PTSD service dogs, free of charge.
"Almost one active soldier or veteran per hour attempts suicide and a few die each day at their own hand. Psychotropic medications aren't generally working as a therapy. We are hosting this event because we want to be part of the solution. I was paired last December with 'Sarge' and this service animal has changed my life," explained Brian Jones, CEO of ALTAIR and retired Sgt. Major, U.S. Army. The ALTAIR "Bark-a-Que" will commence Saturday, March 30 from 11am-4pm and costs $60 per person, including a catered lunch, open shoot with range safety officers, 50/50 raffle, service dog "meet and greet," silent auction, prizes and a chance to win a week long getaway at a luxurious mountain lodge. Tickets:
www.altairtrainingsolutions.com
Contact
ALTAIR Training Solutions
Angelina Spencer
239-248-1016
http://www.altairtrainingsolutions.com/
Altair COO David Crisp Jr.: 239-297-7347 or dcrisp@altairtrainingsolutions.com

Contact
Multimedia
ALTAIR & Guardian Angels Medical Service Dogs host event at refurbished Copeland, FL Prison site to help combat wounded veterans tackle PTSD