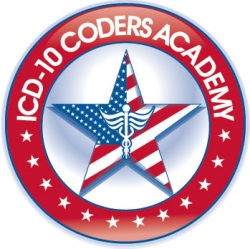 Pagosa Springs, CO, March 21, 2013 --(
PR.com
)-- Certified ICD-10 Coder certification exam consists of questions regarding the correct application of ICD-10-CM, ICD-10-PCS, ICD-9-CM, CPT and HCPCS. The exam is designed to evaluate the ICD-10 coding knowledge in the following areas
ICD-10-CM coding conventions
CMS GEMs (Mapping)
Technical understating of CMS GEMs
ICD-10-CM Coding
ICD-9, HCPCS Level-1 and Level-II coding
ICD-10-PCS Coding
ICD-10-PCS Body parts and Device Keys
ICD-10-PCS Root operations
The employment outlook for the ICD-10 coders is favorable, considering the growth of managed care and ICD-10 implementation. Certified ICD-10 Coder exam assesses the mastery-level proficiency in coding rather than entry level.
Please visit
www.icd10codersacademy.com/hospital_icd10.html
for more details.
The purpose of ICD-10 Coder Certification is to promote ethical and professional ICD-10 Implementation through certification of qualified individuals by formally recognizing proficiency demonstrated by having passed the proctored exam, encouraging continued professional and personal best development and providing a national standard assessment based on industry knowledge. Certification demonstrates to physicians, employers and others that the coder has taken proactive steps to advance education, knowledge and skills.
ICA-Kryterion test centers are monitored by Kryterion Certified Proctors (KCPs), who are trained to monitor testing sessions with the highest level of attention to detail, a multi-step authentication and validation process, and equipped with professional testing rooms and designated sign-in areas.
ICD-10 Coders Academy Credentials distinguishes an individual as competent, knowledgeable, and committed towards ICD-10 Implementation. ICA ICD-10 credentials are neither mandatory nor approved by any Federal and/or State government agency/agencies.