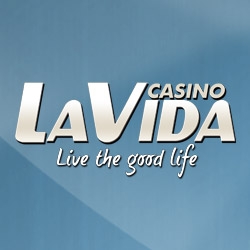 Toronto, Canada, April 03, 2013 --(
PR.com
)-- Spring and Easter are a time of new beginnings – and for members of Casino La Vida, that means new games to enjoy.
New Microgaming video slot Piggy Fortunes and new Microgaming table game European Blackjack Redeal were launched at Casino today on 3 April, 2013.
The video slot, Piggy Fortunes, is a light-hearted 5 reel game based on the most famous porkers in the world – the three little pigs. The game has a profitable 25 paylines and all the bells and whistles to make the most of them, including Scatter symbols, Wilds symbols and Free Spins. The game is also set out in excellent quality, amusing cartoon-style graphics to put a smile on every snout.
Within the game the star feature is the bonus Free Spins round, the Big Bad Wolf feature. When the wolf symbol appears on the reels next to one of the houses made of wood, bricks or straw, the bad wolf blows down whichever dwelling it lands next to, starting the free spins. The wolf then blows down houses of all kinds and unearths a x2 Multiplier for every straw house blown down, a x3 Multiplier for every stick house blown down and a x4 Multiplier for every brick house blown down. When the Scatter symbol of the three little pigs lands next the ruins of one of their flattened houses, the pigs will get to work and rebuild that house, extending the free spins so the player can get more winnings.
The other new offering for April is new table game European Blackjack Redeal. European Blackjack Redeal gives the player the tantalizing option of changing the hand they've been dealt by requesting a "redeal." This redeal can get either the player's cards, the player's last card or the dealer's cards discarded and dealt again for a small fee, or for no cost at all for some combinations. Then player can request as many as five redeals to improve their game and winning chances.
Piggy Fortunes and European Blackjack Redeal and Piggy Fortunes are open for business and ready to be played by any Casino La Vida gamers as of today, 3 April. For more information on these or other
internet casino games
, visit the
Casino La Vida
website.