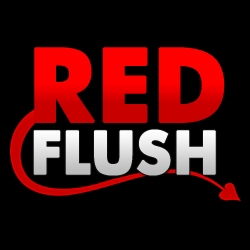 London, United Kingdom, April 06, 2013 --(
PR.com
)-- An important milestone will be reached by an important online casino in May next month – Red Flush Casino is turning five years old.
"This is an incredible achievement for anyone, and especially for an online casino," commented promotions manager for Red Flush, Alex Roberts. "The online gambling market has become increasingly more competitive and cut-throat over the years, yet this birthday is proof that Red Flush Casino remains a pinnacle of excellence for rewarding, quality online gaming for all."
Roberts, who is overseeing the birthday celebrations for next month, said that preparations were almost complete for a lavish month full of birthday presents from the casino to its loyal members.
"For 32 days, Red Flush Casino will be showering promotions, prizes and giveaways worth more than $225 000."
Red Flush has booked out an entire hidden paradise island to entertain its players with – Moolahn Rouge. All Red Flush Casino members are invited to join, free of charge.
Once the players have accepted their Moolahn Rouge invitation, the promotions begin. Both the island and the promotional delights it contains will be introduced to the players by Red Flush Casino's charming new fixture, Miss Red, whose job is to show them a good time.
Among the various delights planned is an extravagant four tier tournament giving away loot worth $225 000, Red Hot Reels. Players will go through three qualifying rounds, all of which hold prizes for sizzling players and the chance to qualify for an extensive and extravagant final.
There will also be fun prize giveaways, such as 99 Red Balloons in which players pop balloons to reveal their prizes. Spot prizes and mystery surprise bonuses will also be given away at random to players who log in and play at the casino. Not to mention special birthday promotions for every day of every week throughout the birthday month.
"These are just some of the birthday gifts in store for our 5th celebration guests of honour, the faithful casino members that have kept Red Flush going for the last half decade. We are looking forward to really spoiling them!" concluded Roberts.
To learn more about the Red Flush birthday celebrations, visit the
Red Flush Casino
website.