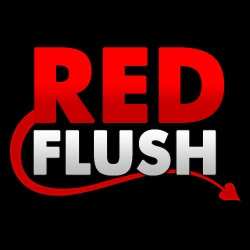 London, United Kingdom, April 12, 2013 --(
PR.com
)-- Red Flush Casino celebrates its 5th birthday throughout the month of May, and the ball starts rolling as soon as next week.
Registration for Red Flush's special birthday tournament, Red Hot Reels, opens next week Sunday on 21 April.
"This is the first Red Hot Reels tournament Red Flush Casino has ever put on and we are very excited!" commented Alex Roberts, promotions manager for the online casino. "Red Flush is determined to make this our best tournament ever, with $225 000 going out to players, in honour of our biggest birthday ever!"
The grand prize for winning the Red Hot Reels tournament is a luxury VIP cruise for two worth $15 000.
Red Hot Reels will be a four-tier tournament open to all Red Flush Casino members, as well as members of sister casino, Casino La Vida. The tournament will consist of three week-long qualifying rounds, with a two week-long final round to cap it off.
Red Hot Reels will work in a leader board structure, meaning that all participants play and deposit on the Red Flush and Casino La Vida games they would usually play on, but for points. The more points a player has the higher up on the leader board they climb, and therefore the more likely they are of winning a juicy prize.
Red Hot Reels is just one of several promotions Red Flush Casino is rolling out to commemorate their big day. These promotions, which include week and weekend special offers, Match Up Bonuses, impromptu spotted-in-the-casino prizes and more, are represented on the fantastical tropical online island of Moolahn Rouge. Any Red Flush Casino member can escape to this little-known virtual paradise so as to enjoy (and get rich off) its pleasures.
Red Hot Reels will begin on 29 April.
Players are well-advised to register as soon as possible, as Red Flush Casino is giving away early bird registration bonuses – VIP Red Flush members will receive a 200 point bonus for registering early while non-VIP members will receive a 100 point bonus.
Any member of Red Flush Casino or Casino La Vida may participate in Red Hot Reels. All they need to do is opt in to the tournament, play to qualify for the final round and accumulate as many points as possible. Those who want to try their hand at the $225 000 but are not members of either Red Flush Casino or Casino La Vida may not join in until they are members, so their first step is to register at either Red Flush Casino or Casino La Vida.
For more information on Red Hot Reels or the Moolahn Rouge birthday island, visit the
Red Flush Casino
website.