David Beckham Isn't the Only Brit Making an Impact on the American Soccer Scene
David Beckham isn't the only British import making waves in the US soccer world; Junior Soccer Coach a website that helps people coach and run junior & youth soccer teams has seen its US membership increase by 50% over the last 2 months. It now offers all coaches a complimentary soccer coaching guide.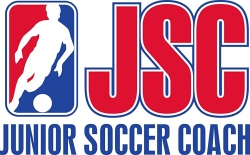 Wigan, United Kingdom, August 15, 2007 --(
PR.com
)-- With David Beckham moving to LA Galaxy the US has seen a renewed interest in soccer and has led to a significant increase in people seeking soccer coaching information; Junior Soccer Coach provides this information to Junior and Youth Soccer Coaches around the world.
Junior Soccer Coach, a website dedicated to helping people coach and run junior & youth soccer teams, sees its USA membership increase by 50% in the last two months.
A recent survey of their members found that 33% of their members come from the USA a close second to the UK (45%) says Neil Travers co-founder of JuniorSoccerCOach.com
"We have members from all the world's continents and this is reflected in our lively soccer discussion forum where coaches ask questions and trade ideas on a daily basis."
The site was set up nearly five years ago by Neil Travers and his coaching partner Neil Stafford to help all the unsung weekend heros who give up their time to run junior and youth soccer teams.
What started out as a passion has turned into a worldwide membership base with amateur and professional coaches benefiting from the information on the website.
"With David Beckham coming to the US at LA Galaxy we have seen a sharp upturn in members from the USA" said Neil Travers, "this has added a further dimension to an already multi cultural website with coaches benefiting from each others experience and unique situations."
Neil Travers is co-founder of JuniorSoccerCoach.com. Their website can be found at www.JuniorSoccerCoach.com and coaches are encouraged to download an in depth complimentary Soccer Coaching Guide from here www.juniorsoccercoach.com/guide
###
Contact
KTS Publishing Direct
Neil Stafford
+44 (0) 1257427647
www.juniorsoccercoach.com
neilS@juniorsoccercoach.com

Contact