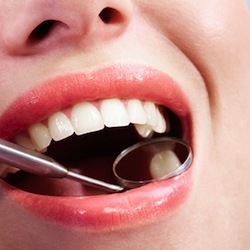 New York, NY, April 26, 2013 --(
PR.com
)-- Zenthea Dental Spa, New York premier dental provider, has begun a promotion aimed at helping everyone achieved the smile they deserve. Providing 2 different teeth whitening options at significant discounts on the regular pricing, the company wants to enable their clients to celebrate a white summer, while looking and feeling healthier.
The
Zen signature whitening
can now be had for $139 for a limited time. The Zen signature whitening experience provides you with dramatically whiter teeth in less than an hour. The treatment is ideal for anyone looking for immediate results. The convenience of Zen in comparison to days of wearing trays or strips makes it the perfect choice for your busy lifestyle.
Also, Zenthea now offers the exclusive
White and Healthy Club
for only $399 per year. The White and Healthy Club is the ultimate lifestyle club for New Yorkers who value a lustrous smile. As a member, you will have the opportunity to come for in-office Zen Signature Whitenings every 45 days. Feel free to indulge on red wine, coffee, and chocolate without any fear. Other benefits of the Zen Whitening Club are a 25% discount on non-insurance covered dental procedures as well as a discounted price for Invisalign, currently at $3,250.00 (regularly $7,500.00).
With the new products and promotions, Zenthea plans to further engage New Yorkers with their new approach to oral healthcare. Follow one of the links to redeem the promotion today.
About Zenthea Dental
Zenthea Dental is the culmination of Dr. Marc Brian Nock's vision. The company offers an extraordinary new approach to oral healthcare. The innovative practice transcends the boundaries of traditional dentistry and removes the anxiety of a dentist visit by offering a whole-health approach, in a serene spa setting.
This new and improved dental environment is an inviting, calm and comfortable way of maintaining a healthy lifestyle and can be considered revolutionary in dentistry.