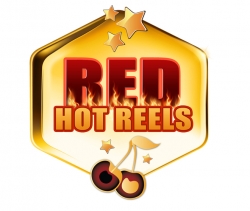 London, United Kingdom, April 29, 2013 --(
PR.com
)-- The month of May has been taken over by Red Flush Casino, which celebrates turning 5 years old throughout the month. The excitement, however, begins today.
Round One of the epic Red Hot Reels birthday tournament begins at Red Flush Casino today, Monday 29 April.
The jewel in the crown of Red Flush Casino's various birthday celebrations is undoubtedly Red Hot Reels. Red Hot Reels is a tournament held by the online casino in honour of its birthday, in which casino members and members of it's sister casino's flock, Casino La Vida, compete to secure their share of $225 000 in prizes.
The tournament has three qualifying rounds each last one week from Monday to Sunday, while the Red Hot Reels Final begins on 20 May and lasts for two weeks before the overall champion is crowned on 2 June after the birthday month has drawn to a close.
Red Hot Reels is a leaderboard tournament, meaning that all who play in the tournament must collect as many points as possible to climb as high as possible on the leaderboard, with the biggest prizes going to those at the top. Points are earned by participants playing and wagering on Red Flush Casino games.
The prizes for those who accrue the most points in the first round are well worth the effort. The winner of the round gets a Popcorn Maker Home Cinema Kit with accessories worth $200, while the runner-up will get Red Flush Casino bonus credits to the value of $200. The next few prizes from then on depreciate in this fashion, with third place winning $100 in casino bonus credits and fourth place winning $50 in casino bonus credits, and so on.
Also to be kept in mind is the grand prize at the end of it all - $30 000 in prizes for the Red Hot Reels champion, including a VIP cruise for two worth $15 000 among other prizes.
Registration for Red Hot Reels is still open to all Red Flush Casino members who wish to opt in and participate. To join Red Flush Casino and register for Red Hot Reels, visit
Red Flush Casino
.